"A quirky village and a good romance - who could ask for more"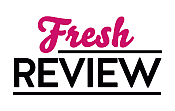 Reviewed by Annetta Sweetko
Posted August 2, 2022

Small Town | Mystery Amateur Sleuth
In POINT LAST SEEN author Christina Dodd brings to life a remote village appropriately named Gothic with quirky, fun characters, a smart-mouthed heroine, and a hero who isn't sure he can handle what he has gotten himself into. The past is about to come around whether anyone wants it to or not.
Adam Ramsdell lives just outside Gothic and finds a half-dead woman in the surf. There are bruises around her neck and when she comes to, she has very little memory. As Elle's memory returns, she knows there is a secret that could get her killed as well as Adam, who has opened his home to her, and who knows who else could be in danger. She should feel right at home as the village is filled with people who have secrets, and even Adam knows a thing or two about a guilt complex. So who can Elle trust when she can't remember who tried to kill her?
POINT LAST SEEN is one of those books that just simply draws you in. Ms. Dodd has a way with words that produces such amazing characters that you will just want to keep reading. Food and sleep are so overrated anyway compared to a very good read.
The dialogue at times, which often happens in her books, brings humor into this world of mystery, danger, and romance. Her characters seem quirky, I mean where else would you find a transgender psychic/fortune teller named Madame Rune who does seem to know more than she should? But they are all so vivid and well fleshed out that you feel as if you know them or, at the very least, someone like them.
The setting is on the Pacific coastline and is as wild as it sounds. In the center of this wild ride are two people, Adam and Elle, who really needed to find one another. A well-done first book of a new series, and I cannot wait for book two!
SUMMARY
LIFE LAST SEEN
When you've already died, there should be nothing left to fear… When Adam Ramsdell pulls Elle's half-frozen body from the surf on a lonely California beach, she has no memory of what her full name is and how she got those bruises ringing her throat.
GIRL LAST SEEN
Elle finds refuge in Adam's home on the edge of Gothic, a remote village located between the steep lonely mountains and the raging Pacific Ocean. As flashes of her memory return, Elle faces a terrible truth—buried in her mind lurks a secret so dark it could get her killed.
POINT LAST SEEN
Everyone in Gothic seems to hide a dark past. Even Adam knows more than he will admit. Until Elle can unravel the truth, she doesn't know who to trust, when to run and who else might be hurt when the killer who stalks her nightmares appears to finish what he started…
---
What do you think about this review?
Comments
No comments posted.

Registered users may leave comments.
Log in or register now!