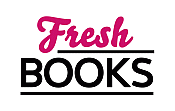 Fall into October Best Books
"Lilah Love is back and ready for some hard answers!"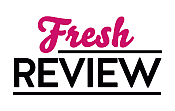 Reviewed by Annetta Sweetko
Posted August 2, 2022

Thriller Serial Killer | Romance | Romance Suspense
In HAPPY DEATH DAY, Lilah Love Mendez has just arrived home from an amazing two week honeymoon. Sun, Fun, and Kane - what could be more perfect? But life just isn't that simple for Lilah - the F.B.I. profiler who just married the man of her dreams and the one everyone seems to think runs the cartel that was once his father's domain. She and he know the truth - she and he know many truths that are better left alone. The world, however, just gets in the way.
Not only does she come home to a possible horror movie copycat serial killer, but Kane's uncle is being a pain, and Lilah's father is gearing up for another rally that will set him up to win the governorship of the state. Now he wants Kane, Lilah, and her brother Andrew to join his cause. Isn't it strange that there is a serial killer just when she comes home, and now her father is showing concern for the people of "his" state? Would he go that far, release a crazed killer just to win the governorship? Lilah will get answers but maybe not the ones she expects.
HAPPY DEATH DAY is another WOW! for author Lisa Renee Jones! She throws her fans right into the action from the first page to the last. And the last, well, let me say that Ms. Jones is indeed the Queen of Cliffhangers for a reason.
Jay and others try their best to keep Lilah alive and it is a close call that they are still alive. Lilah isn't much for outside protection - she can do that herself. Then he reminds her, so can he, but his helicopter still went down. She and Kane do not always see eye to eye on matters, and there will be a lot of marriage adjustments for this strong-willed couple. Several questions come up that Ms. Jones is having fun not completely answering. This, of course, makes HAPPY DEATH DAY a book that will not be put down until the end.
Fans of Lilah Love Mendez will be thrilled that marriage has not changed our foul-mouthed, not by the book profiler. But then again, it hasn't changed Kane, the not cartel boss, neither, nor the people around her that love her despite her doing her best to keep them out. There is a lot of action, danger, a serial killer to catch and many other mysteries concerning the "Society" that still need to be answered. Another amazing read by a very talented writer!
SUMMARY
Lilah is back home after two weeks away from the big, bad beast that is New York City, and with Kane by her side. The minute the chopper touches down, her phone rings. It's a local medical examiner who has been stalking her online, but then, she soon learns, so is half the city.
Seems an online forum has popped up to follow Lilah, her serial killer mentor, and her drug lord husband. Call Lilah irritated as Kane is no drug lord, despite the cartel's wishes that he follow in his father's footsteps, her mentor is dead, and no one knows but those who buried the body. She needs the attention to go away, and now.
The worst part, or maybe it's the best is there's yet another serial killer on the loose who's mimicking horror movie killers. Now Lilah has someone to take her anger out on, and arrest, not kill, because good girls don't kill. But then, who said Lilah was a good girl?
---
What do you think about this review?
Comments
No comments posted.

Registered users may leave comments.
Log in or register now!