"It is time for answers!"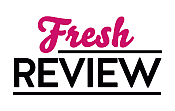 Reviewed by Annetta Sweetko
Posted July 26, 2022

After being kidnapped and escaping, all Megan Law wants to do is get back to her life as a sci-fi book editor. She plans to leave all the law enforcement and danger to her sister F.B.I. Agent Colleen and her brother, the consultant psychiatrist, Patrick. But this triplet has been drawn into the AURA OF NIGHT, and there is no escape. Not without a lot of help!
F.B.I. agent Ragnar Johansen had hoped that catching the two men who called themselves The Embracer would be the end, but his gut said no. He needs Megan's help - she can hear things that people don't say when they speak - and so far the men they captured aren't saying anything he needs to hear. When he asks Megan to help, he is just in time because a human skull had been delivered to her office, bringing the danger back into her lap. But can the couple who had a one-night stand really work together now?
AURA OF NIGHT is a sequel to SOUND OF DARKNESS but - wow - did things get even edgier and more dangerous for Ragnar, Megan and Hugo (Megan's service/pet). There is a lot of tension between these two (one night stand - after all) but they manage to work together really well. Add in her sister and brother-in-law (Colleen and Mark) - who are suppose to be on their honeymoon, an apartment of ladies of the night, prison guards, prisoners, a soon to be ex-wife and her housekeeper, a bit of steamy romantic celebrating and you have this action-filled episode of the Krewe of Hunters.
If you have read author Heather Graham's SOUND OF DARKNESS, then you know that the ending left some questions not answered, so I must warn you AURA OF NIGHT does the same thing. Not a cliffhanger, this story is drawn to an end, but an opening for the next book is given. Which will only whet the appetite of Krewe fans everywhere.
A fantastic heart pounding read, with so many twists and turns that even the most able reader will not have a clue who the final culprit might be. Well done, Ms. Graham, and keep them coming!
SUMMARY
All book editor Megan Law wants is to bury the memory of her brutal kidnapping and move on with her life. So when her publisher asks her to spin her hellish experience into the next bestseller, Megan agrees only because it might help keep other women safe. Then a mysterious, gruesome package arrives in the mail—a reminder that the nightmare isn't over just yet.
FBI investigator Ragnar Johnson is running out of time. He knows in his gut there's more to the recent Embracer killings, and he needs Megan's help. Even with their rocky past behind them, working together now isn't going to be easy. But when things take a deadly turn, Megan and Ragnar discover a deep connection that they'll have to use, because something is trying to tear them apart…forever.
---
What do you think about this review?
Comments
No comments posted.

Registered users may leave comments.
Log in or register now!