"She can win or lose big - but she must chose."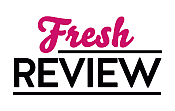 Reviewed by Annetta Sweetko
Posted June 25, 2022

Romance Paranormal | Romance Suspense
Vienna Mortenson usually tries to stay well away from casinos but this poker tournament could mean a big difference to her search and rescue team and her community. The invitation arrives with a lot of perks, including the hefty buy in, so how could she not agree. She has no idea that there will be more than the poker term RED ON THE RIVER that she will have to contend with.
Zale Vizzini is a ghost, who had met Vienna and spent some very quality time, but not sure how to fit her into his very dangerous world he walks away. Never forgetting her and making plans. He finds himself in Las Vegas in the same casino hotel while undercover. Is it just a coincidence or something much more at play than missing agents he and his partner had been sent to find?
Read RED ON THE RIVER and you will find out.
RED ON THE RIVER is very intense, pull you in from the first page, read. Vienna was introduced in MURDER AT SUNRISE LAKE which was Stella and Sam's story. They are planning a very unusual bridal getaway for Stella with hiking, kayaking, and bouldering - just what the bride-to-be and her friends love. Add in the tension that is built up around the poker tournament, Zale's sudden appearance and the danger he brings along with the very strong feelings they have for one another, and the mystery of who Vienna really is, and you have one fascinating read.
I will have to admit that I know much more about poker and all the outdoor things these ladies love than I did before and a glossary at the end helped a lot. To be honest they made me tired with all their energy. I liked that Zale had to work hard to get back into Vienna's good graces and when everything breaks loose, he still has to let her go at her own pace. The division of romance and danger was well done - neither overdone - giving readers time to breathe before the next hit of danger or steamy. There are quite a few mysteries involving Vienna's and Zale's past, and who is doing what - that you will be flipping pages eagerly to find out what is next.
RED ON THE RIVER is a very well-written look at the ladies from Sunrise Lake, their lives, mysteries, and stories. This was Vienna's story but we see more of the other ladies and find out some - and I do believe there is so much more to each of them - of their backgrounds. This hopefully means there will be more for this group of strong mysterious ladies.
SUMMARY
#1 New York Times bestselling author Christine Feehan goes all in with this sexy romantic thriller set among the dangers—both man-made and natural—of Nevada's breathtaking landscape.

Vienna Mortenson isn't your typical gambler. She prefers to stay under the radar, using her poker winnings to support her family and her community, including the local search and rescue team, which she heads up. Out in the backcountry there's no time for hesitation when lives are on the line. Vienna prides herself on being tough and decisive. She's not the sort to make a fool of herself over a guy, especially one who left her high and dry without a backward glance.

Zale Vizzini's job constantly puts him in harm's way. Working undercover and disappearing for months at a time isn't exactly a recipe for a stable relationship. Despite the challenges and the risks, Zale wants something real with Vienna. He just needed time to figure out how to be in her life without putting her in danger. Now, he's determined to win her back, and he's ready to lay all his cards on the table.

As their friends' wedding approaches, Zale takes advantage of the festivities to make a play for Vienna's heart. But there are more deadly forces waiting to strike in the rugged terrain of Nevada and the western Sierras. Soon both of their lives are threatened, and the odds are stacked against them....
---
What do you think about this review?
Comments
No comments posted.

Registered users may leave comments.
Log in or register now!