"Engaging mystery combine model trains and homebrew..."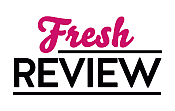 Reviewed by Ruth Castleberry
Posted June 19, 2022

Mystery Amateur Sleuth | Mystery Cozy | Mystery Culinary
THE PROOF IS IN THE POISON finds Hattie Hayes and her Moonshine Shack on the verge of disaster when a model train conventioneer dies after drinking her moonshine brew.
During the Choo-Choo Model Train Convention, Hattie plans a Monday Moonshine Mixer in the hotel bar. Before the event, Hattie and Granddaddy spend hours handing out flyers at the convention hall to vendors and visitors, inviting everyone to the mixer. The mixer turns out to be a great success, and a group of exhibitors' wives follow Hattie back to the Moonshine Shack and load up on moonshine and other items.
When Hattie visits the convention a couple of days later, she notices one of the exhibitors is a little unsteady on his feet, and then she spies a half-empty bottle of her wild blueberry moonshine in the toolbox behind his table. Later, when the judges approach his exhibit, 'the man lay reclined in his chair, his eyes closed and his jaw slack.' As his wife, Dana, tries to rouse him, Bert falls to the floor unconscious. That night Ben dies in the hospital, a victim of methanol poisoning. Police close the Moonshine Shack while they investigate where the Poison originated.
Meanwhile, Hattie starts looking into who gains from Bert's death and discovers several suspects – primarily exhibitors competing for the best model train presentation awards. Another person of interest is a housekeeper who argued with Bert. Finally, the police lab determines that methanol was added to the moonshine after Bert purchased it and the Moonshine Shack reopens.
Diane Kelly's second entry offers fascinating information about building and exhibiting model railroad trains in her Southern Homebrew Mysteries. In addition, the author updates readers on Hattie's relationship with Marlon, the horse-riding lawman. Finally, Hattie's cat Smoky continues to add humor to the narrative. THE PROOF IS IN THE POISON is a solid sequel to this new series.
SUMMARY
Now that her moonshine shop is up and running, Hattie Hayes can focus her efforts on expanding her fledgling business to events in the area, like the Chattanooga Choo Choo Model Train Convention, which is running full steam ahead at the convention center down the block. Hattie is all aboard, seizing this perfect opportunity to promote her Southern homebrew to the folks who have come to the city for the annual event.

But when an attendee dies after drinking some of Hattie's moonshine, she'll need to prove her innocence. Between tight-lipped train hobbyists and competitors for a coveted convention prize, Hattie has a wide array of suspects to choose from, and she'll need to use all the tricks up her sleeve to make sure her moonshine business can survive a murderer and stay on track.
---
What do you think about this review?
Comments
No comments posted.

Registered users may leave comments.
Log in or register now!