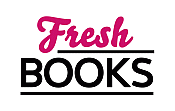 Spring for these books in March
"Some of the best characters under one roof"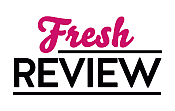 Reviewed by Sandra Wurman
Posted June 18, 2022

Sure, the title sounds tame like just another romance novel, but I caution you to remember this is by Susan Mallery. If you've never read a Susan Mallery novel, THE BOARDWALK BOOKSTORE would be an amazing introduction to one of my all-time favorite authors. Susan Mallery has a huge inventory of stories and books to choose from. I would know since I've read them all.

THE BOARDWALK BOOKSTORE is about a rather small Oceanside community with three friends that opened stores next to each other. The shops all have different wares, but they often collaborate on sales and events. The actors in this play are awesome. The interaction and dialog are top notch, again Susan Mallery. It is difficult to say if I have a favorite character in this story, they have all won a place in my heart.

Start with the bookstore owner Bree. Bree has an interesting life history that becomes evident as you read THE BIARDWALK BOOKSTORE. She comes from a family of authors, well-known literary folks. She has turned her back in her parents and their popular literary genre. The why is part of our exploration into the woman Bree has become. Bree has difficulty with relationships except for Mikki and Ashley and a few other women. That doesn't mean Bree doesn't have flings. Hers are quick and to the point. Slam, bang, thank you sir followed by a quick painless sayonara.

Mikki is a somewhat recent divorcée who has a healthier relationship with her ex now as just friends and parents of two almost adult children. Mikki is owner of a gift store. She feels as though her life has been put on pause and realizes she is becoming more like her mother than she would like. It is time for Mikki to spread her wings beginning with that all powerful first date. She has to evolve past that girl whose mothers view is too critical and punches holes in her self-confidence. Lucky Mikki has a wonderful support group - Ashley and Bree.

The third member of this amazing friend group is Ashley. Ashley is the muffin maker extraordinaire. She is the only one is a relationship and is getting ready to move that to the next level, dare we say the M word.

In THE BOARDWALK BOOKSTORE we have front row seats to some of the best conversations ever, sure to make you sigh and laugh out loud. Some rather racy and outrageous, wait till you meet Earl, our Susan Mallery humor at work.

There are moments in THE BOARDWALK BOOKSTORE that will make you cringe. You can't avoid that reaction. Susan Mallery sets up the family dynamics-relationships of the three leading characters. You are hit by her honesty which displays how strongly these relationships impacted her characters. With Bree we come face to face with her non-motherly character through their dialog and realize just how hurtful their history has been.

THE BOARDWALK BOOKSTORE is sure to add more fans to the already long list. Remember, don't judge a book by its title. THE BOARDWALK BOOKSTORE by Susan Mallery is filled with insight and delight from start to finish.
SUMMARY
When fate brings three strangers to a charming space for lease on the California coast, the Boardwalk Bookshop is born. Part bookstore, part gift shop, part bakery, it's a dream come true for Bree, Mikki and Ashley. But while their business is thriving, their personal lives are…not.

Bree, wounded by brilliant but cold parents and her late husband's ultimate betrayal, has sworn to protect her heart at all costs. Even from Ashley's brother, a writer and adventurer who has inspired millions. He's the first man to see past Bree's barricades to her true self, which terrifies her. Mikki has this divorce thing all figured out—somehow, she's stayed friends with her ex and her in-laws…until a new man changes how everyone looks at her, and how she sees herself. Meanwhile, Ashley discovers that the love of her life never intends to marry. Can she live without being a wife if it means she can have everything else she's ever wanted?

At sunset every Friday on the beach in front of the Boardwalk Bookshop, the three friends share a champagne toast. As their bond grows closer, they challenge one another to become the best versions of themselves in this heartachingly beautiful story of friendship, sisterhood and the transformative power of love.
---
What do you think about this review?
Comments
No comments posted.

Registered users may leave comments.
Log in or register now!