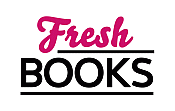 Summer reads begin in June!
"Intriguing battle of wits."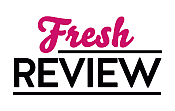 Reviewed by Sandra Wurman
Posted June 17, 2022

Greed is a dangerous driver of events. Events that put people and property in harm's way. It's tough being the cross hairs. That's where Dillon found herself. After inheriting her aunt Dolly's ranch, Dillon knew she had found the place that touched her deeply. She was also smart enough to know that the ranch needed to move in a direction where it could sustain itself. Dillon decided on horse breeding and invested in a rare colored stallion. Her neighbor Hank was outspoken in his desire to acquire Dillon's ranch. His ranch was vast and yet this smaller ranch so close to him was somehow important.

Events, some merely nuisances and others more dangerous, were occurring at an alarming pace and now Dillon's life is threatened. A rodeo bull rider named Cal suddenly appears seemingly sleeping off a hangover on her ranch. Coincidence? Dillon can't shake off the feeling that it had to be more than that.

When Dillon's new stallion Legacy is missing, she presumes correctly that he has been stolen. Rightly so, she notifies the authorities. Here is when the weight of suspicions gets challenging. Cal has a lifelong relationship with Hank. Cal has no idea how he wound up on Dillon's ranch. Dillon can't get over her lack of trust with Hank and now Cal. It's scary to be on the receiving end of misfortune. All Dillon wants is to stay on her ranch, but if she can't recoup her loss from losing her horse, the future of the ranch is questionable at best.

Whom do you trust? Authorities aren't always clean and trustworthy. Random strangers certainly are not. But sometimes you must take a leap of faith.

From the get-go you know who the bad guys are in THAT COWBOY OF MINE, at least the obvious ones. Donna Grant leads us on an investigation with twists and turns. All this makes for a very enjoyable story and one that keeps you waiting for the real questions to be addressed. I love a good old western crime. It sometimes becomes hard to tell the good guys from the bad, and in THAT COWBOY OF MINE the list of people exhibiting shady behavior keeps growing. Donna Grant had to enjoy writing THAT COWBOY OF MINE. It is evident in the character development and dialog. All and all, this is a fantastic cowboy adventure.
SUMMARY


Is he an enemy?

Dillon Young is proud that she inherited her aunt's ranch. The problem: someone is trying to run her off and is willing to do whatever it takes. Strange, dangerous things keep happening. Dillion suspects her no-good neighbor and fellow wealthy rancher Hank Stephens. Never a man to get his hands dirty, he sends others to get the job done. So, when the irresistible Cal Bennett is found passed out drunk on her property, Dillion is on high alert. Until someone takes a shot at her and Cal springs to her rescue. When the hard-bodied, no-nonsense-talking cowboy points out that she may need some help, Dillion is inclined to reluctantly agree.

Or a lover?

Waking up on a stranger's property with a shotgun in his face is not Cal Bennett's idea of a good time. Never mind that the person on the other end of the barrel is one of the most fiercely beautiful women he has ever seen. Things get more interesting when he finds himself shielding her from flying bullets. It's clear that this smart, savvy woman could use a hand and Cal is all too happy to lend any part of his body she requires. His proposal: pose as lovers until they find out who is after her ranch. As the danger rises and secrets are revealed, the passion explodes between them and there is no turning back.
---
What do you think about this review?
Comments
No comments posted.

Registered users may leave comments.
Log in or register now!