"Riveting, mind-blowing read"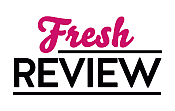 Reviewed by Annetta Sweetko
Posted June 10, 2022

From the time she was a small girl, Riley Smith was obsessed with Helen of Troy, thanks to her archaeological parents with their stories and travels. She believed that Helen was more than A FACE TO DIE FOR and needs Eve Duncan to help her prove it. She has no way of knowing that going to her for help will unleash all kinds of danger on them all.
Eve Duncan had already been through the wringer when asked to do a forensic sculpt and that had led to her family (husband Joe Quinn and son Michael) being separated for safety sake and is reluctant to help with another dangerous endeavor. Until the chance to get her family back and out of danger arises and Eve cannot say no. Is it possible to get their powerful enemy off their backs and resume their "normal" life?
Author Iris Johansen's Eve Duncan books are riveting, mind-blowing reads and A FACE TO DIE FOR is that and more. The characters of Eve, Joe, and Michael are amazingly complex yet so real. Add in the others that become part of the story and you will be blown away. Riley - is in a class of her own, having been raised by her parents and schooled mostly by them, she can come off as a bit strange, but then that also makes her very likable. She is also ultra loyal to the few people she allows in her life and Eve becomes hers to protect. Novak and Jill, from "Smokecreen" play a small part in this offering mostly to introduce Riley and later to bring in Michael Cade - who becomes Riley's partner and later lover. He is a wealthy do-gooder, with skills that equal or surpass Joe and Novak. And fans of this series know that those skills are deadly to the bad guys.
A FACE TO DIE FOR is a read that will have readers breathlessly anticipating each page turn to find out what happens next. Will they find Helen of Troy and her treasure? Will Cade and Riley get their revenge on the man who thinks nothing of killing to get what he wants? And will Joe and Eve be free of the threat that hovers over them (see THE BULLET to know who that is.)?
If you want action, intrigue, a bit of romance that is a surprise to the couple it hits, some very interesting twists and turns with evil vs good all over the place - then A FACE TO DIE FOR is exactly what you need.
SUMMARY
Eve Duncan attempts to unearth one of history's most intriguing lost secrets in this adventure ripped from the pages of Greek mythology, by number one New York Times best-selling author Iris Johansen.
Archaeologist Riley Smith has been obsessed with Helen of Troy since she was a small girl, trailing her professor father all over the world in search of the tomb of the world's most beautiful woman. Professor Smith put his life on the line to prove that, instead of a myth, Helen had been a living, breathing queen.

Riley seeks the help of forensic sculptor Eve Duncan, who has the unusual skills necessary to recreate the face that launched a thousand ships—revealing Helen's true appearance for the first time in history. But convincing Eve to take on the challenge will be difficult because her efforts could come at great personal risk to her and her family…

Tomb raiders have murdered Riley's father, and now she is more determined than ever to reach the burial site first, avenge his death, and enlist Eve's aid. Also on hand to help is dashing fixer and treasure hunter Michael Cade, but could he have his own secret agenda when it comes to finding Helen?

Now both Riley and Eve are in danger and in a race across one of the most remote parts of the world. All they have is their trust in each other and their belief in a dream as they hunt for Helen.
---
What do you think about this review?
Comments
No comments posted.

Registered users may leave comments.
Log in or register now!