"Later in Life Dazzler"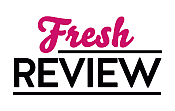 Reviewed by Debbie Devita
Posted June 3, 2022

Paige's life is very predictable, with teaching her math classes at Orange University, spending time with her best friend Elaine, and being available for her three daughters who are all independent but still need her for advice. She has no prospects for romance on the horizon and definitely doesn't want to get married again. Marriage to her ex-husband Ted taught her that she never wants to be controlled and is much happier on her own.

Jack King is a sexy Australian who is contracted to teach his famous class for two semesters at Orange University. Jack loves traveling, teaching, lecturing, and researching climate change among other things. He is very laidback and doesn't let small things worry him. He comes to Orange with an open heart and open mind. He cannot believe his great luck that Paige Newsome is here. He's never forgotten the girl that ran away from him thirty years ago.

This was such an incredible story of two single, later in life individuals who are set in their ways and are not looking for anything special, but they can't turn their backs on a second chance at love when it comes their way. Both are consumed by the other, bet are both set in their ways and find it difficult to change and find room for another person. The author does an incredible job with these characters. She finds a way to make the reader fall in love with both of them and be immersed and invested in this love story. I absolutely loved all the angst in this book. I felt sad when I had reached the end because the characters were gone. It was such a perfect happily ever after. Still swooning over here.
SUMMARY
Paige Newsom is finally at a place in her life where she's comfortable. She loves her job as a college professor in Southern California, lives close enough to her mother to visit her regularly, and has three daughters who are flourishing in their own careers. Paige has no plans to upend her life again after her divorce eight years ago, but she's about to embark on a new adventure: co-teaching a course that includes a three-week international field study.

Paige can think of a dozen reasons why she shouldn't go, one being a dazzling Australian biologist who will be teaching alongside her. Professor Jack King is charismatic, a world traveler, and more like Indiana Jones than Indiana Jones, all of which unsettles Paige, who prides herself on being immune to any man's charms. She isn't looking for love, and it turns out, neither is he. But as the two co-professors lead the rigorous program together, first on campus, then in beautiful Tanzania, their biggest challenge will be working closely together while resisting the undeniable chemistry they feel when they're with each other.
Excerpt
Paige didn't sleep well, waking repeatedly in the night to adjust her pillows, get water, check the time, check her phone, check the Internet, wondering each time if the Australian scientist Jack King would still look like the Jack she'd known, and yes, he did.
Which made the meeting today even more stressful.
Her only hope was that Jack wouldn't remember her. She went by a different name now, using her married name, not her maiden name. She'd changed her hair. It used to be shorter, darker, the early, choppy Rachel style made popular by Jennifer Aniston on Friends. She'd been heavier, too. There was a very good possibility he wouldn't recognize her.
She sincerely hoped so, because thirty years ago, Jack had been a tan, muscular, twenty-five-year-old with a sexy accent and long, shaggy hair. He'd known far more about sex than she did, and she'd faked an orgasm because she was afraid she was taking too long to come.
He'd asked her if she'd faked it, too, and mortified, she'd denied it.
The memory still mortified her, and Paige grabbed a pillow and smashed it over her face, praying her new colleague wouldn't—please, please, please—be her one-night stand. Please, God.
Paige glanced at the bedside clock. It was too early to call her youngest in New York. Ashley would be sleeping in after working late last night.
She needed to relax. She needed to sleep. Finally, just before five she did, managing to snag two more hours before finally leaving bed with the sun pouring through the blinds on her window.
It was going to be okay, she told herself, pulling on her short pink kimono robe and knotting the sash. No matter how much she dreaded today's meeting with Dr. King and the department chairs, she'd survive it, just like she survived everything else. Paige could juggle a lot, and handle pressure, and do it with grace. She'd proven her strength more than once. At some level, it was gratifying to be the one others could depend on. She'd been that person in the family, so why shouldn't she be that person at work?
In the kitchen she made coffee and, while it was brewing, opened her laptop to do yet another google search on her new colleague, feeling slightly obsessed at this point. Dozens and dozens of links popped up, along with photos, including a photo of Jack in the field, wearing the proverbial khakis, his skin bronzed, his brown hair still thick, still shaggy, although not quite as long as he'd worn it thirty years ago.
Heart racing, she clicked on the different links. His biography. His published articles. Photos. Awards. Speeches.
She scanned the Wikipedia page to get an overview of his career, and it was daunting. He'd earned his undergraduate degree in Melbourne, and earned his PhD from Oxford. The man had more postdoctoral fellows than anyone she'd ever met. She actually counted them—twenty-four—and the web page hadn't been updated since 2017. God knows how many more he'd received since.
He even had a TV show on the Discovery Channel.
Paige closed the laptop, unsettled all over again A half hour later, still flustered, Paige turned on the TV and did a search for Jack's Population Dynamics show. She might as well go in prepared for this afternoon's meeting. She went to season one, episode one, thinking she'd watch a few minutes, maybe the one episode, but ended up watching the entire season.
It was lunchtime when she finished, and Paige turned off the TV and sat still on her couch. Wow.
He'd grown up. Nicely, too. She could see why his show was popular. Jack was engaging and charismatic. And still incredibly good-looking. As well as fit. Dr. Jack King was built—at least in season one. His muscles rippled as he hiked, dug, climbed, jumped, swam, splashed, and stripped down to shorts for a quick dip in a watering hole that may, or may not, have had a hippo in it. Adult Jack, fifty-year-old Jack, was fascinating, witty, appealing. His accent alone made her a little breathless. It shouldn't have.
She hadn't realized that population dynamics had traditionally been a branch of mathematical biology, a study dating back over two hundred years, but it only took Jack a few minutes explaining how population was affected by three dynamic rate functions, and she understood why math was so important to his science. Everything he did in his work was based on math and statistics.
So, why was she needed to team teach?
Why didn't he just teach the entire course—math and science—himself?
Two hours later Paige was kicking herself as she drove north from Dana Point to Mission Viejo. She shouldn't have watched Jack's show, never mind the entire season one. It was one thing to binge on a thriller, but not smart to watch episode after episode starring the scientist she was supposed to work with this semester.
She was nervous and she didn't like being nervous. She liked calm, control. But everything in her felt unsettled and undone. She was going to have to fake it today, but that wouldn't be hard. She'd faked her way through much of life to ensure those around her were happy, secure. She'd hidden her own unhappiness during the last ten years of her marriage so that her girls didn't have to worry, much less worry about her. Her job as the mother was to protect the girls, not the other way around. Her own mother had needed so much from her that Paige had vowed she'd be a different kind of mother, and she had been.
---
What do you think about this review?
Comments
2 comments posted.
I loved this book.

Wonderful review!
(Denise Holcomb 6:21pm June 9)
I really enjoyed the book, and looking forward to the next
one.
(Kimberly Field 11:36pm June 9)
Registered users may leave comments.
Log in or register now!