"Indian-American rom com brings competing philanthropists together"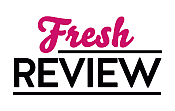 Reviewed by Make Kay
Posted May 20, 2022

Multicultural Indian | Romance Comedy
I am sad that THE EMMA PROJECT is the last in The Rajes series by Sonali Dev. Fourth in the series, these books follow the glamorous and successful members of the Raje family in all their messy glory. These books are billed as retellings of Austen stories, and of course, THE EMMA PROJECT is ostensibly based on Jane Austen's novel EMMA. Really, though, there are only some limited references by the heroine to the book EMMA, and the hero is sort of like the character Emma in that he is well-intentioned but self-absorbed and convinced that his way is always right even when its clearly not. There is a gender reversal of Dev's characters as loosely compared to Austen's characters, which is always fun to me. But truly, this book is simply an angsty yet charming rom com tale about several interconnected Indian families, continuing to follow the Desi children as they bumble through early adulthood. Readers should not expect a strong Austen connection.
I adore Dev's books, and THE EMMA PROJECT is no exception. The Rajes books always make me hungry - there are so many glorious Indian dishes mentioned in every chapter that I end up drooling my way through the books. I'm a sucker for a good angsty love story too, and Dev provides angst in spades. I really like that the heroine is significantly older than the hero in THE EMMA PROJECT. Dev's books usually contain some convention-bending set-ups that I always enjoy.
Naina is a very driven woman, spurred by her intense hatred of her awful father and all that he espouses. She is pursuing celebrity donor funding in order to set up woman's clinics and help women through microfinance in South Asia. However, Naina finds to her fury that the jerkwad who has promised her millions of dollars is now backing out and giving much of that money to Vansh, the little brother of her fake ex-fiance. And Vansh doesn't even have a project in mind when the jerkwad offers to bankroll him! Playboy Vansh has his own demons that he's been trying to outrun, and to watch his efforts to be his best despite his disabilities is both heartwarming and poignant. Both Naina and Vansh manage to set each other off constantly as they struggle to work together to both maintain the promised funding and accomplish their philanthropic goals, and the flying sparks are HOT.
THE EMMA PROJECT is a delightful rom com with plenty of drama and tears. Naina and Vansh move from spunky competitors to smokin' friends-with-benefits to a delightful true love. Dev skillfully drew all sorts of emotions from me as I devoured this book. The Raje family and their interconnected families feel like an elaborate soap opera with plenty of laughs and crazy anxiety-provoking situations. I finished Dev's THE EMMA PROJECT in one fell swoop because I couldn't put it down.
SUMMARY
Emma gets a fresh Indian-American twist from award-winning author Sonali Dev in her heartwarmingly irresistible Jane Austen inspired rom com series.
No one can call Vansh Raje's life anything but charmed. Handsome—Vogue has declared him California's hottest single—and rich enough to spend all his time on missions to make the world a better place. Add to that a doting family and a contagiously sunny disposition and Vansh has made it halfway through his twenties without ever facing anything to throw him off his admittedly spectacular game.
A couple years from turning forty, Knightlina (Naina) Kohli has just gotten out of a ten-year-long fake relationship with Vansh's brother and wants only one thing from her life…fine, two things. One, to have nothing to do with the unfairly blessed Raje family ever again. Two, to bring economic independence to millions of women in South Asia through her microfinance foundation and prove her father wrong about, well, everything.
Just when Naina's dream is about to come to fruition, Vansh Raje shows up with his misguided Emma Project... And suddenly she's fighting him for funding and wondering if a friends-with-benefits arrangement that's as toe-curlingly hot as it is fun is worth risking her life's work for.
---
What do you think about this review?
Comments
1 comment posted.
Re: Indian-American rom com brings competing philanthropists together

I loved the first 2 books and need to catch up. Great review!
(Sharlene Wegner 5:33pm May 24)
Registered users may leave comments.
Log in or register now!