"Three charming tales of weddings and their angst"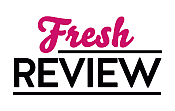 Reviewed by Sandra Wurman
Posted January 25, 2023

THE WEDDING GIFT is three stories gifted to us by Carolyn Brown. She's a master of love and marriage stories. All Carolyn Brown books are designed to entertain us and leave us with big smiles on our faces, and these stories are no exception to that rule. Along with some endearing references to country song lyrics, the characters in THE WEDDING GIFT are specifically created by this talented author to find a place in your heart.
THE WEDDING GIFT is about second thoughts. All marrying folk have them it seems, and what matters is what you do about them. Do you let them bury themselves and create a chasm between you and your intended? Or do you face them down and recognize them for what they are? Usually, they represent a brief moment of time when you worry about making the biggest leap of your life – choosing someone to be your forever person. Getting married should be an important and carefully considered decision. The entire wedding thing can almost overshadow the impending, and more important, marriage. In this book, Carolyn Brown shares the wisdom of a grandmother and grandfather who are celebrating their sixtieth wedding anniversary with some of the best – and silliest stories – to their beloved granddaughter Darla who is marrying her love Will in just a matter of weeks.
THE WEDDING GIFT shares the joys of the events leading up to the actual wedding in a rather small-town setting. It seems as if almost everyone in town is engaged in the wedding of Darla and Will. Both of their families are overjoyed at this coupling of two amazing people. But it seems as if there is just a smidgen of doubt in the minds of the couple themselves. Pre-wedding jitters one could say. It's all handled with love and humor – the Carolyn Brown signature.
Included in THE WEDDING GIFT are two novellas with wedding themes. THE WEDDING GIFT was originally published in 2020. A Slow Dance Holiday published in 2020 and Summertime on the Ranch in 2021. Each one is an absolute delight. Three Carolyn Brown stories for the price of one. Enjoy.
SUMMARY
A brand-new heartwarming story of love and friendship from bestselling author Carolyn Brown, featuring:
A bride who might be getting cold feet...
Her groom-to-be who only wants to show her how much he loves her
A sassy grandmother who loves to give advice
The perfect family reunion that proves love can save us again and again
Bonus content--two novellas to help you celebrate the seasons!
A week before your wedding is one heckuva time for your ex to ride back into town, stirring up trouble. But that's exactly the predicament Darla McAdams finds herself in. Darla's on the verge of breaking up with her fiancé, Will Jackson--only a week before the wedding. Her parents would disown her, but Darla's sure that her Granny Roxie will understand when Darla tells her that her first love, Andy, has come back to town. Thank goodness for a wise granny's reminiscences of her own sassy wedding at just the right moment...
---
What do you think about this review?
Comments
No comments posted.

Registered users may leave comments.
Log in or register now!