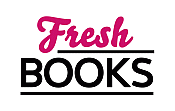 May Blossoms (books) for reading!
"A Dark Gritty Unpredictable Thrill Ride"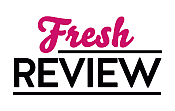 Reviewed by Sandra Martin
Posted May 5, 2022

Callie Evans cannot take it any longer. That man ruined everything, and he won't leave her alone. Callie tries to take her own life and leaves her family devastated and looking for answers in THE FRIEND.

As Callie lies in a coma in the hospital, Sharon and Danny Evans are searching for answers as to why their popular outgoing daughter tried to take her own life. As a former member of the Dover Football team, Danny Evans is a local hero, but his life is spiraling downwards, and he drowns his sorrows in alcohol. Sharon Evans is his long-suffering wife who is trying to hold onto her family and make life bearable for her twelve-year-old son, Jamie.

When a stranger approaches Danny in a bar and claims he has all the answers to Danny's questions, Danny is skeptical, but intrigued. As the man persists, he draws Danny into a dangerous game of revenge. Danny would do anything to avenge his little girl, but at what cost? Once the game starts and Danny plays his part, he realizes he is trapped by his new friend's demands. What does this new friend ultimately want and how many will suffer before it finally ends? In for a penny, in for a pound.
Detective Inspector Joel Norris is returning to work and has a full plate. As the murders continue and an undercover police officer is killed, Joel knows there is a connection between all the deceased. Alongside Detective Sergeant Lucy Rose, Joel's job is to find out what the connection is and stop a killer in his tracks.

THE FRIEND is a dark, gritty, and unpredictable thriller that has its roots in revenge. It starts with a devastated family and develops into an intricate game of blame, violence, and guilt. The villain is particularly heinous in his endeavors to get others to do what he wants. He deceives, he manipulates, and he devastates families, all while presenting a facade of being a redeeming force. Well-written and executed, this gripping suspense novel continues to build until secrets and the truth collide. An enjoyable and entertaining thrill ride through some dark material and damaged people. If you like this one, look for DI Joel Norris and DS Lucy Rose again in LETHAL GAME.
SUMMARY
A Stranger. A promise. A deadly game.
Danny and Sharon Evans are desperate for answers. Why did their seemingly happy daughter try to take her own life?

When a stranger approaches Danny, saying he knows who's to blame, Danny is tempted, despite Sharon's reservations. And when his new friend offers them revenge, how can he walk away?

But little does Danny know he is being invited to play a terrible game. A game that won't just change lives – it will end them.

DI Joel Norris knows this is no ordinary case when two seemingly unconnected murders hit his desk within a matter of days. But how far is he willing to go to solve the puzzle?



---
What do you think about this review?
Comments
No comments posted.

Registered users may leave comments.
Log in or register now!