"Another WOW for BDB fans!"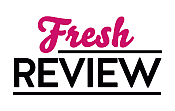 Reviewed by Annetta Sweetko
Posted January 25, 2023

Fantasy Urban | Romance Paranormal
Prepare to have your heart pounding and then broken with this new installment of author J.R. Ward's Black Dagger Brotherhood release, LOVER ARISEN. The demon Devina still possesses the thief and Band of Bastard's member, Balthazar. He is now searching for the Book of Spells in hopes of getting rid of her. As he knows she isn't gone, he knows the book must be found quickly. She is determined to find her true love - and is trying to use the book to help her find it. She cannot understand why Balthazar isn't as into her as she would like and when she sees his thoughts are straying, to a human, no less. She is furious.
Erika Saunders is a homicide detective who knows there are strange things happening in Caldwell. But vampires, demons, spell books, wiping memories, can that be real? And being attracted to a thief. . . She might not remember her first meeting with him, but she is sure it is not a thing for a cop to do.
LOVER ARISEN is an emotionally powerful story. I must warn fans that despite the happiness that some of the characters get to enjoy, there are several surprise happenings that will throw you for a loop. Something that Ms. Ward is very good at. Though this is the romance of Erika and Balthazar we get to spend some time with Vishous, Nate with his not-so-secret attraction to Rahvyn (introduced in LOVER UNVEILED) who uses a power almost beyond the Scribe Virgin's abilities, the Band of Bastards and other Brothers who come along for a down and dirty fight. And of course, there is Lassiter, the fallen angel who is now the Scribe Virgin's replacement. What he does for Balthazar and Erika is completely unexpected and totally a heartbreaking moment. Then there is the return of a lethal enemy to the Brothers and their world.
For any more details, you have to get your hands on LOVER ARISEN to see what else is going on in this spellbinding, exhilarating world. Then hold on tight and maybe grab some tissues, you will need them.
SUMMARY
Possessed by the demon Devina, Balthazar is once again on the hunt for the Book of Spells—and fighting an undeniable attraction to a woman. As a thief, he has stolen a lot of things…but he never thought his heart would be taken by another. Especially not a human.

As a homicide detective, Erika Saunders knows there is something otherworldly going on in Caldwell, New York. Mutilated bodies that cannot be explained are all over her case list—and then there are her nightmares in which she's hunted by shadows and captivated by a mysterious man who is both a suspect and a savior.

When Devina's wish for true love is finally granted, Balthazar and Erika unwittingly become the gateway for the rebirth of an old enemy of the Brothers. Will the very thing that brings them together lead to the ultimate destruction of the Brotherhood? Or will they have to lose everything in order to save the race's most sacred defenders?
---
What do you think about this review?
Comments
No comments posted.

Registered users may leave comments.
Log in or register now!