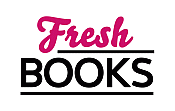 December's Must-Reads: Top Books to Close Out the Year with a Bang
"A must-read for fans of contemporary romance and swoon-worthy heroes!"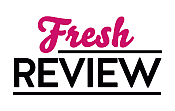 Reviewed by Miranda Owen
Posted April 11, 2022

Romance Contemporary | Romance Small Town
PARKS AND PROVOCATION by Juliette Cross is the second book in the "Green Valley Heroes" series. The first book in the series is by a different author. Due to layoffs at her company, Lola Landry heads back to her hometown, moves into her aunt's house, and tries to regroup and plan her next move. Much to her chagrin, she runs into her high school crush under unflattering circumstances. Fireworks ensue. I really enjoyed this love story and these characters. Supporting characters included.
Because they have a tangled history, and Lola is slow to admit her growing feelings for Jed, it's nice that Juliette Cross tells this story from alternating perspectives. At the root of their high school issues are a bunch of badly timed misunderstandings. If they would've been older and more mature, a few conversations would have resolved everything. Unfortunately, teenagers being how they are, they both – intentionally and unintentionally – drove the nails in the coffin deeper. One of the things I don't like about these kinds of stories in which the female protagonist has to go bag to her hometown after falling on hard times, is the attitude of her old flame. I've read too many other stories in which the guy, under the guise of flirting or being "charming", comes across as a bit of a jerk. Thankfully, this was not the case with PARKS AND PROVOCATION. Juliette Cross avoids cliches and stereotypes. Rather than rub in the fact that Lola is in a tough spot, Jed is super humble and lays his feelings out there. I love that! That kind of makes the book for me. There are oodles of steamy scenes in PARKS AND PROVOCATION along with ones that give the story direction or flesh out the main characters. Lola is a realistically flawed protagonist. She's in a slump when it comes to her professional and personal lives, but she's doing a podcast with her hometown bestie Marly and sharpening some of her skills. It's a very amusing and surreal moment when Jed is a guest on her podcast and she, along with Marly and listeners, are critiquing their dates. Jed isn't perfect either, but he's become more self-aware since high school, and he's a sweetie when it comes to wooing Lola.
PARKS AND PROVOCATION is a must-read for fans of contemporary romance and swoon-worthy heroes. I would be curious to read a future story about Juliette's friend Marly. I look forward to reading more contemporary romance stories by Juliette Cross.
SUMMARY
Lola Landry stares through the window of her locked car with the keys in the ignition and the radio blaring Beck's "Loser." While standing there and sweltering in the soupy Tennessee humidity, she wonders how her orderly life had crashed and burned so badly. Then her high school nemesis saunters up in all of his tall, strapping, fireman-to-the-rescue glory, slapping her with the humiliating proof that it can always get worse.

When the uber-confident Jedediah Lawson requests a date in return for popping her lock, a lightbulb goes off. Revenge is sweet. He would make the perfect victim—guest, that is—for her next podcast episode on Kiss and Tell. What shocks her is the casual way he not only agrees to the post-date interview on air, but ends up hijacking her audience and wooing them with his swoony, southern charm. Not even a low score on the date-o-meter can dissuade the man or keep her fans from demanding more of the charismatic Jed.

What's worse, she secretly wants a second date with this man who is so different from his teenage self. His unwavering patience and dimpled smile erodes her will, until she breaks the Kiss and Tell rules by agreeing to a second…and a third date. It's a disaster. Not the date. They're wonderful. The disaster is that she is falling for a man she once dubbed Jockstrap Jed.
---
What do you think about this review?
Comments
No comments posted.

Registered users may leave comments.
Log in or register now!