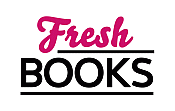 Fall into September books you'll love
"Love is in the air in Rose Bend"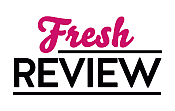 Reviewed by Evie Harris
Posted April 3, 2022

Leontyne "Leo" Dennison is on a mission. She needs to convince Owen, the town recluse, to act as a judge at the town's festival. But there is a problem-a big one. Said recluse is none other than the famous athlete who has retired after a life shattering accident. He doesn't mingle. There is more. When Leo knocks on his door, she gets a shocking surprise. She and Owen spent one passion filled night in a hotel a year ago and he doesn't seem to remember her. Can things get much worse? They can. Owen refuses to act as a judge.

There is a great deal to enjoy in this powerful and moving story. Set in a charming small town, the narrative is filled with dynamic characters. The dialogue is perfect-often witty and direct and straight forward depending on the circumstances. The author has crafted two intriguing characters. While Leo and Owen have very different backgrounds, the walls they built around themselves for protection are very similar. Presented is a thoughtful portrait of two people coming to terms with the difficult decisions they have made in their lives. Filled with introspection, readers follow Leo and Owen as a relationship develops. Can their walls be cracked?

Beautifully told, this story is filled with heart felt emotions and passion. WITH LOVE FROM ROSE BEND is a wonderful and heartwarming story. Highly recommended.
SUMMARY
He came to Rose Bend to hide. But she'll help him find everything he's been missing.
Leontyne Dennison is on a love hiatus. And that's just fine, because perfectionist Leo is hyperfocused on the success of her family's southern Berkshires inn. Volunteering for Rose Bend's annual spring festival is certain to boost business—and provide the perfect distraction from men—until Leo comes face-to-face with Owen Stafford, the hottest one-night stand of her life.

A retired professional football player, Owen came to Rose Bend to escape after a devastating car accident ended his career. Enter the woman he hasn't forgotten in the year since their sizzling night together. When Owen's parents arrive, threatening his low profile, Leo helps keep the peace by pretending to be Owen's girlfriend. Rose Bend was never part of Owen's long game, but Leo's increasingly convincing TLC is starting to give Owen every reason to stay.
---
What do you think about this review?
Comments
No comments posted.

Registered users may leave comments.
Log in or register now!