"Great characters and a fun and flirty plotline that is sure to draw you right in!"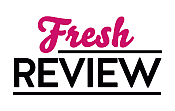 Reviewed by Karen Siddall
Posted March 9, 2022

Romance Contemporary | Romance Multicultural
At 27, Kamila Hussain has a pretty good life. She's an experienced accountant at her father's growing firm, where she focuses on helping small business owners with their financial health and business plans. She's assisted in making many a dream come true, and her clients love her.
Outside of work, Kamila cares for her aging father, who lives with her and her Instagram-influencer dog, Darcy. She has a close circle of supportive friends, including Rohan Nasser, a tax lawyer she's known her entire life. Kamila's and Rohan's parents had been lifelong friends themselves, even going into business with each other when they were first starting out.
As far as her love life, up until now, Kamila has kept her relationships fun and flirty and very casual. However, she takes her friends' romances quite seriously and, with a couple of success stories under her belt, Kamila fancies herself a matchmaker.
Things are busy and going well. Every Friday she hosts impressive Bollywood movie and dinner nights for her friends, and she's an active volunteer for the local animal shelter. With her experience throwing successful events, she's heading up the hugely attended Puppy Prom fundraiser this year. If she could just get her dad to relax more, maybe go part-time at the firm and concentrate on his health, things would be perfect.
But then, she gets word that her old childhood nemesis, Jana Suleiman, is back in town. Perfect Jana Suleiman is the girl Kamila's mother always held up and compared her to and always found her lacking. And if that's not irritating enough, Jana and Rohan seem to be spending an awful lot of private time together, meetings at his place and dinners at hers that no one is talking about to Kamila.
Kamila Knows Best by author Farah Heron is a fun and engaging romantic comedy and totally modern reimagining of the Jane Austen classic, EMMA. I thoroughly enjoyed the character, Kamila. She's fresh, fun, entertaining, thoughtful, as well as a loving daughter and supportive friend. A less-than-wonderful childhood is revealed as the book progresses, and I cared so much about this character overcoming all obstacles, especially the preconceived notions of some of those closest to her. Her loving spirit was so touching, and I wanted her to be seen for who she truly was.
The Toronto setting was exciting with all the variety in this beautiful multi-cultural city. Even the accounting firm subplots were inspiring with the work being done for small business owners, new start-ups, and newly arrived immigrant business owners.
But the real story is a friends-to-lovers romance. The story was told so vividly that I felt I was right there with Kamila for the ups and downs and the realizations and doubts she experienced. I was on the edge of my seat, rooting for the pair the entire time.
The cast of characters is diverse, with Kamila's friends coming from a wide range of backgrounds and points in their lives. Their interests, dialogue, and banter were stellar and so immediate and up-to-date that I laughed many times at something said.
Another delightful aspect of the entire book was the inclusion and description of all the Indian cuisine. The author has kindly included some very doable recipes at the end of the book, with detailed instructions, for a couple of items that appeared on the menu for the Bollywood movie and dinner night! And quite a few references to Bollywood movies and Indian culture sent me blissfully down a Google research rabbit hole.
With its great characters and fun and flirty plotline, I recommend KAMILA KNOWS BEST to readers who enjoy romantic comedies, especially those featuring a friends-to-lovers theme.
SUMMARY
Kamila Hussain's life might not be perfect, but, whew, it's close. She lives a life of comfort, filled with her elaborate Bollywood movie parties, a dog with more Instagram followers than most reality stars, a job she loves, and an endless array of friends who clearly need her help finding love. In fact, Kamila is so busy with her friends' love lives, she's hardly given any thought to her own . . .
Fortunately, Kamila has Rohan Nasser. A longtime friend of the family, he's hugely successful, with the deliciously lean, firm body of a rock climber. Only lately, Kamila's "harmless flirting" with Rohan is making her insides do a little bhangra dance.
But between planning the local shelter's puppy prom, throwing a huge work event, and proving to everyone that she's got it all figured out, Kamila isn't letting herself get distracted—until her secret nemesis returns to town with an eye for Rohan. Suddenly, it seems like the more Kamila tries to plan, the more things are starting to unravel—and her perfectly ordered life is about to be turned upside down.
---
What do you think about this review?
Comments
No comments posted.

Registered users may leave comments.
Log in or register now!