"Can romance be found when hidden away?"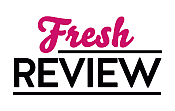 Reviewed by Audrey Lawrence
Posted March 4, 2022

Lady Harriett Beresford had been enjoying the dances and events in London while visiting with her great-aunt, Lady Asquith. All that changes when a very unfortunate incident happens just as she arrives back to Asquith house from Hookham's circulating library. The library is only a very short distance away, and Harriett had frequently gone there safely unattended.
Few believed her tale of a man being shot by an arrow on the doorstep. However, when a further attack happens, Alex Muir, Baron Rockingham - temporarily charged with watching out for Lady Harriett while her brother and his closest friend, the Earl of Devere is off on his honeymoon - takes it very seriously. He still thinks of Harriett as Bitsy as he has known her since she was a very little girl.
Meanwhile, Bitsy has grown to be a beautiful blonde with a woman's need to be desired. Alex is determined to protect her, but has few options to keep her hiding place secret. Harriett is used to a busy and fun life and finds the isolation tedious, so she gets up to childish tricks, until she realizes who she really loves. How can she change her tactics to win this older busy Parliamentarian to fulfil her heart's desire?
WITH A LITTLE HELP FROM MY LORD is the third book in best-selling American author Cheryl Bolen's Beresford Adventures series set in Regency England. Bolen is a very well-known historical romance author with over 35 books to her credit. With her background as a writer and Journalist, Bolen also has a wonderful talent for giving enough period detail that one feels drawn into the story in a very authentic way and makes this unusual plot very plausible.
Harriett, the younger Lady Asquith, is a very likeable character. I particularly enjoyed how Bolen integrates Harriett's thoughts with the dialogue, and her reactions to Alex's style as he tries to limit her in order to protect her. Meanwhile, she is determined to get him to think about her in a very different way. Could they ever be what her heart desires?
While WITH A LITTLE HELP FROM MY LORD is part of a series, it is the only book I have read so far in that series, so I can fully attest to it also being a very good stand-alone historical romance with an intriguing mystery. I am sure Bolen's many fans will relish WITH A LITTLE HELP FROM MY LORD as the latest addition to the Beresford Adventures.
If you like historical fiction, or are a fan of Cheryl Bolen's novels, I'm sure you will find a lot of pleasure in this light and fun Regency romance. It has just the right spicing of suspense to keep you turning the pages to find out what happens next, and whether or not Alex falls prey to Harriett's prayers and plans. Enjoy!
SUMMARY
He must guard her—but can he guard his heart?

An innocent trip to the book store propels Lady Harriett Beresford into danger when a stranger—grabbing her book and warning of peril from the Fat Man—collapses on her doorstep. Dead. She rushes to find aid, and when she returns, the dead man is gone, and no one believes her account of the fallen book thief.

Alex Muir, Baron Rockingham, has been charged by Devere, his closest friend, to watch out for his sister while he's away on his wedding trip. When Alex stops by to check on Harriett and she explains her predicament, he's skeptical. His friend's exuberant little sister has always had a flair for the dramatic. But when she later turns to him following a harrowing attempt on her life, his doubts are put to rest. She has been telling the truth all along, and he now knows her life is in peril. His protective instincts kick in. He cannot allow her to return to her home. She must stay with him so he can guard over her at all times.

Together, they seek the identity of the Fat Man, and in doing so, they learn of a plot against the regent. As important as it is to Alex to protect the regent, it's even more important that he keep Harriett safe. Spending so many hours a day with her—and so close to his bedchamber—Alex comes to realize Devere's youngest sister is no longer a girl. She's a young woman, a desirable young woman.

But he cannot give in to his searing desire. All that matters is protecting the life of this woman who has come to mean so much to him.

Read FREE in Kindle Unlimited!
---
What do you think about this review?
Comments
No comments posted.

Registered users may leave comments.
Log in or register now!