"Danger is heading towards GhostWalker Team One. Can they stop it before it destoys them?"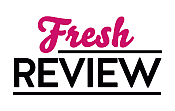 Reviewed by Rosie Bindra
Posted March 4, 2022

Romance Paranormal | Romance Military
When Jonas "Smoke" Harper feels a threat heading towards the GhostWalker compound, he heads up the mountain to investigate in order to protect his team and their families. Now that so many of his team members have found their other halves, Jonas can't help thinking about finding his perfect match. Not expecting to find her when he's doing reconnaissance, as soon as Jonah sees her, he feels an instant connection.
Camellia Mist has been feeling a threat approaching as well. When Jonas finds her in her garden, she instantly recognizes they were made for each other, but has a hard time trusting he's not there to take her back to Whitney. When the real threat emerges, Camellia decides to stay long enough to help Jonas and his team. She doesn't plan on sticking around, especially since she's keeping a secret Whitney would kill for.
Christine Feehan catches us up with the original GhostWalker team in PHANTOM GAME. It's always great to get an update on favorite characters that we've fallen in love with and see how they're doing. Feehan does a great job of weaving parts of Jonas and Camellia's story around other characters and tying them all together. I love that the base of Jonas and Camellia's abilities stem from plants and nature. It very fascinating and makes everything so plausible.
What I love about Feehan's writing is her ability to connect us to characters. With betrayal being one of the themes in PHANTOM GAME, readers will find themselves flip-flopping on loyalty with every turn of the page. Each character has their reasons for doing what they did, and you can't help but empathize with all of them. It also showcases how truly evil Whitney is and the damage he's done to all these people. Feehan is a master storyteller, and her imagination knows no bounds. I can't wait to see what she has in store for us next.
SUMMARY
Jonas "Smoke" Harper has watched his brothers find their perfect mates, never imagining he'd actually meet someone who complements every part of him—even the monster that lurks within. But his instant connection with Camellia goes far beyond wanting the intelligent, beautiful, and lethal woman in his bed. They are two parts of a whole, linked to each other and to a larger network that exists everywhere around them.

Camellia has lived on her own for a long time, relying on her unique psychic abilities to keep her safe. She knows that Jonas was literally made for her, and that makes their addictive connection more dangerous than a thousand enhanced super soldiers. Once the larger threat looming over them is dealt with she's going to get far away as fast as she can. Life has taught her that the only one she can truly trust is herself.

Jonas can sense Camellia is going to run—and the hunter inside doesn't want to let go. Not when he knows how good they'll be together. So he'll just have to use all of his considerable skills to convince her to stay....
---
What do you think about this review?
Comments
No comments posted.

Registered users may leave comments.
Log in or register now!