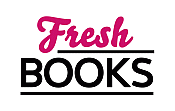 Sweet Reads in February
"page turning modern saga of a very nontraditional family"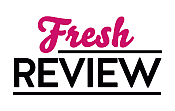 Reviewed by Sandra Wurman
Posted March 3, 2022

With Jude Deveraux, always expect something simply marvelous. MEANT TO BE is marvelous, but certainly not simple. There is a plan to assure everyone that they get what they really want in life. Dream-maker of sorts is what I would call Adam. Adam has his own dream, plan, whatever. He is set on returning to his beloved Africa working with people there to improve their lives. Adam wants Vera to finally join him. This had been their dream, but life had intruded and only Adam was able to get away from his hometown. Vera needed to stay and bolster up her mother and sister Kelly when her father passed. Vera's dreams were put on a backburner.

Kelly also has dreams. Kelly is fully aware that it is time for her to step up so Vera can finally chase down her own dreams. Kelly and Paul have been good friends since school. Kelly loves animals. Paul loves his organically grown apple trees. Folks think they make an excellent couple, like Adam and Vera. Here's where the problems and fun begin. Paul loves his trees more than he loves Kelly and her smelly animals. And vice versa. Totally not a match made in heaven.

The lives and plans of these four people are fated to twist and turn in the wind of fate. Jude Deveraux provides her readers with a front row seat. Be prepared to laugh and cry. MEANT TO BE is about love, fate, dreams, and change. All parts of life and unpredictable.

It's impossible to pick a favorite character in MEANT TO BE. With each page, Jude Deveraux displays a new facet of a character's personality, each one a revelation. You can't do better than a Jude Deveraux novel for a cover-to-cover delight. MEANT TO BE is meant to be savored and ultimately dogeared with time.

Ingeniously written, MEANT TO BE begins in the 70's Vietnam era where life was scary for many folks. Then we find ourselves in the late 90's, catching up with these folks, and move onto the next generation. Amazing and thought provoking as I am sure was Jude Deveraux intention. MEANT TO BE moves the timeline once again and the adventure continues without a hiccup.

Some of the best dialog was from Kelly. On her attempt to find a new Mr. Right, she tells us that when he told her to quit working as soon as she got pregnant, she refused with a sassy reply. Wit and sass all rolled into one amazing character. The generations of Exton women were a fierce, loyal, and adventurous group. As we travel through the years in this time slip novel about generations of a somewhat nontraditional family we are introduced to wives, mothers, daughters, and sisters that serve as at times exasperating role models. But they are all beloved by their families and by us the reader.

Okay Jude you did it again. Once again you brought me to tears. In the most graceful way ever imagined but then I am as always in awe of the power of your pen. Every book by Jude Deveraux is my favorite, remembered and quoted for years. MEANT TO BE is my new favorite and meant to be savored from first to last page. You know that expression of I didn't want it to end. It was very difficult to say goodbye to this fabulous cast of characters.
SUMMARY
An inspiring new family saga about two headstrong sisters who long to forge their own paths.

In the small farming community of Mason, Kansas, Vera and Kelly Exton are known for their ambitions. Vera is an activist who wants to join her boyfriend in the Peace Corps. But she is doing her duty caring for her widowed mother and younger sister until Kelly is firmly established. Kelly works for the local veterinarian and plans to marry her childhood sweetheart...as soon as he gets around to proposing.

Neither sister is entirely happy with the path that's been laid out for her. But it's 1972 and times are changing. As each evaluates her options, everything shifts. Do you do what's right for yourself or what others want? By having the courage to follow their hearts these women will change lives for the better and the effects will be felt by the generations that follow. Meant to Be delivers an emotional, smart, funny and wise lesson about the importance of being true to yourself.
---
What do you think about this review?
Comments
No comments posted.

Registered users may leave comments.
Log in or register now!