"Get the girl, save the world - easy for a werewolf"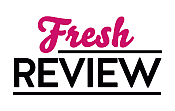 Reviewed by Annetta Sweetko
Posted January 25, 2023

When thieves steal nuclear weapons - who better to call than a TRUE WOLF to catch them. Caleb Lynch is a werewolf, a member of STAT and an omega - which at times means he can get a little, or a lot, out of control. When he meets up with Brielle Fontaine - he knows he has found "the One" - if he can trust her that is.
Brielle is a woman of secrets and has a brother who just can't seem to stay out of trouble. Julian has gone missing again, and she needs all the help she can get to find him. Though she has always kept people at a distance, something about Caleb draws her in. So he's a werewolf? Doesn't everyone have secrets?
TRUE WOLF is Paige Tyler at her most entertaining. I always thought it was interesting how different authors portray Omega wolves. Some have them as berserker-like, and others as having a calming affect on the pack. Caleb is anything but calm, but he is loyal to his STAT family and very quickly Brielle becomes part of that family to him.
I really enjoyed the way Ms. Tyler lets her readers get to know her characters - the good, the bad, and the sometimes dumb parts of each of them. Not just the main couple, but all the characters that make up the team - outsiders, and some others that will make you shudder.
Brielle learns quickly how to calm Caleb and trust him, and the pack members, as they all work together to save the world. If a bit of romance comes into the mix, so much the better. Brielle's secret is an interesting one and might be fun to have. I feel anymore said on this would likely be considered a spoiler. So get your hands on TRUE WOLF and find out what she can do! As always, this author offers up an action-packed, just-one-more-chapter read.
SUMMARY
When the STAT team needs help tracking down a group of supernatural terrorists that have stolen nuclear weapons from the air force, their only lead is to a mysterious supernatural with abilities no one can explain...
Brielle Fontaine is a unique supernatural who can borrow the powers of other creatures near her—an ability that makes her wary of anyone who might want to use her for their own gain. She's helped her brother out of tight scrapes before, but she's suspicious of letting anyone else get too close. That is, until she meets werewolf Caleb Lynch. And when Brielle, Caleb, and the other STAT agents come under fire from terrorists seeking to start a war, that attraction could lead to something much more explosive...
---
What do you think about this review?
Comments
No comments posted.

Registered users may leave comments.
Log in or register now!