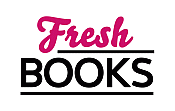 Sweet Reads in February
"Profoundly moving saga of love, loss, and hope"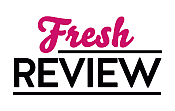 Reviewed by Make Kay
Posted January 24, 2023

The standalone ALL MY RAGE by New York Times bestseller Sabaa Tahir leaps up and screams its message to the skies. This is a profound and moving book that I found hard to read at times, given the weight of the trauma and devastation that the characters experience. I love a good angsty book, but this was like reading the biblical Book of Job, where one catastrophe after another befalls the two young adults featured here. The name ALL MY RAGE is apt. The sheer wall of anger, often held back by packing it down as tightly as possible, experienced by Noor and by Salahudin is overwhelming to me, a cishet white woman. I have the patriarchy to contend with, which is gargantuan oppression in and of itself. I cannot begin to image how much this book must resonate with those who have additional levels of injustice to deal with.
Don't let my first paragraph fool you into thinking this book is just a downer, though. Hope shines through the cracks in these characters' lives. The love displayed here between family members, friends, and community members is incredibly uplifting. ALL MY RAGE soars, even as it shows us the vast inequities in our society. This book touched me deeply, with its messages of forgiveness and hope despite despair.
This is billed as a Young Adult book but, although the characters are in high school, feels more like an adult book than YA. It is told in alternating points of view by Noor and Salahudin. Noor and Salahudin were best friends, both first generation Muslim Pakistani immigrants who are social outcasts in their podunk, little, dusty California desert town. Both Noor and Salahudin are desperate to escape their problematic families and their backward bigoted town. Noor is orphaned, now living with her horrific uncle who is forcing her to work in his liquor store, sentenced there for all of her life if the uncle has his way. Salahudin's mother dies, leaving him with an alcoholic father and a decrepit motel on the verge of being repossessed. Noor and Salahudin have had a recent falling out, leaving them without any kind of support.
Oh my goodness, these poor kids! This book is heartbreaking and infuriating. I wish that all the nasty and evil people in it would get their comeuppance, but this book is reality-based, unfortunately, rather than fiction. Tahir demonstrates the many ways that society fails those who have any kind of strike against them. My heart alternated between despair, enragement, and optimism. What a whirlwind of deep emotions Tahir's ALL MY RAGE wrung from me!
SUMMARY

Lahore, Pakistan. Then.
Misbah is a dreamer and storyteller, newly married to Toufiq in an arranged match. After their young life is shaken by tragedy, they come to the United States and open the Clouds' Rest Inn Motel, hoping for a new start.

Juniper, California. Now.
Salahudin and Noor are more than best friends; they are family. Growing up as outcasts in the small desert town of Juniper, California, they understand each other the way no one else does. Until The Fight, which destroys their bond with the swift fury of a star exploding.

Now, Sal scrambles to run the family motel as his mother Misbah's health fails and his grieving father loses himself to alcoholism. Noor, meanwhile, walks a harrowing tightrope: working at her wrathful uncle's liquor store while hiding the fact that she's applying to college so she can escape him—and Juniper—forever.

When Sal's attempts to save the motel spiral out of control, he and Noor must ask themselves what friendship is worth—and what it takes to defeat the monsters in their pasts and the ones in their midst.



---
What do you think about this review?
Comments
No comments posted.

Registered users may leave comments.
Log in or register now!