"A Deadly Affair revels in a darker, more sinister side of love."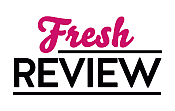 Reviewed by Karen Siddall
Posted January 27, 2022

A DEADLY AFFAIR is a new compilation of some of the Queen of Mystery's short stories with an underlying love connection. But don't think "Ah love!" just yet. Most of these stories reveal a darker, more sinister side to romance.
The collection includes short stories featuring a variety of the author's sleuths: Miss Marple, Tommy and Tuppence Beresford, Parker Pyne, James Harley Quin, and, of course, Hercule Poirot. Preceding each story is a note of when and where the particular work was initially published, reminding the reader that these tales are almost 100 years old. Although crafted in a different time, a different place, they remain relevant today.
The stories of 'love gone wrong' include "Death on the Nile," not to be confused with a later Hercule Poirot novel of the same name. This earlier work features Parker Pyne, a sort of detective of the heart who is on vacation from helping the lovelorn and seeing the sights of ancient Egypt.
The formal socialite Mr. Satterthwaite and his mysterious friend, Mr. Quin, lead a couple of the investigations. I especially liked the subtlety of Quin's comments that prompt Satterthwaite to open his eyes and really look at what is going on at a crime scene.
Tommy and Tuppence make their appearance as well. The Beresfords are young, fairly newly-wed, and have only recently formed their agency in these early stories. It was fun seeing them as young adults in the 1920s, out on the town, and practicing their newfound profession.
In both her stories, Miss Marple directs her sleuthing from outside the action. In one instance, she is recovering from the flu that has had her in bed for some length of time, and her friend, Dr. Haydock, creates a written mystery (based on one of his cases) for her to puzzle out.
And, of course, no collection would be complete without Hercule Poirot exercising his 'little gray cells.' The stories vary in nature, and all entertain.
A couple of the entries fall outside the purview of any of Christie's detectives. The characters discover on their own the true nature of their chosen romantic partners and, in the process, reveal what is in their own hearts and the strength of their integrity.
With its gorgeous and moody cover, A DEADLY AFFAIR, this themed collection of Agatha Christie's short stories would be a delightful introduction for new readers or a lovely return for those long familiar with the Queen of Mystery's work.
SUMMARY
From the Queen of Mystery—this all-new collection of stories about love gone horribly wrong will get your heart racing.
Love can propel us to our greatest heights . . . and darkest depths. In this new collection of Agatha Christie short stories, witness the dark side of love—crimes of passion, games of the heart, and deadly affairs. This pulse-pounding compendium features beloved detectives Hercule Poirot and Miss Marple, master of charades Parker Pyne, the enigmatic Harley Quin, and the adventurous Tommy and Tuppence, all on the ready to solve a tantalizing mystery.
In "The Face of Helen," a night at the Royal Opera could reach a deadly crescendo for a woman caught in a dicey love triangle; "Finessing the King" delivers a curious ad in the personals that could mask sinister intentions; who's in danger of getting stung in "Wasp's Nest" depends on rounding up suspects and solving a murder—before it even happens; and more tales that make for essential reading that Christie fans old and new will simply love to death.
---
What do you think about this review?
Comments
No comments posted.

Registered users may leave comments.
Log in or register now!