"Immortals After Dark fans, get ready to SQUEAL!"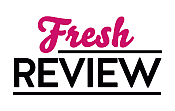 Reviewed by Rosie Bindra
Posted January 24, 2022

Munro MacRieve has been waiting for his mate for over 900 years but never thought his warlock captors would use her in order to break him. When fate snatches her away, Munro turns on his captors and forces them to send him to her time so he can find her again.
Kereny "Ren" Codrina hunts creatures that would harm humans, so when one shows up at her wedding insisting she's his mate, she takes him down using her bespelled knife. Even with the opportunity to permanently end the monster, Ren can't bring herself to do it. There's something about the werewolf that pulls her.
When danger comes chasing after them, Munro makes a decision for both of them, but Ren isn't so sold on the idea and is determined to fight him on every step. Munro will do anything to protect his weak human though, even if it means his soul.
After five very long, impatient years, Kresley Cole is taking us back to the Lore with MUNRO. For everyone who has been eagerly anticipating this book, I have to tell you, it was well worth the wait. Munro has been a character that fans of the series have been obsessed with since A HUNGER LIKE NO OTHER, where we found out a clan seer had predicted his mate would be a harridan. I'll leave it up to you to decide whether or not Ren fits that description. What I will say is that Ren is as kickass as the rest of the ladies of the Lore and Munro has a battle on his hands when it comes to convincing his lady love that he knows best since he's infinitely older than her. That always goes over well for the male characters.
Fans of this series are going to be ecstatic with this newest offering. In addition to Munro and his tangled love story, Cole catches readers up on a lot of beloved characters, in particular the werewolves. The Accession is here and the way Cole manages to weave all the moving pieces together is spellbinding. I don't want to give any spoilers but there are some spectacular revelations, including the last line in the epilogue that had me gasping and desperate for more pages. Now the wait is on for the next book in the series. Goodreads lists it as coming out in 2030, but I'm hoping that's just Lothaire playing tricks on us hapless humans.
Learn more about Munro
SUMMARY
The next stand-alone installment in the electrifying Immortals After Dark series by #1 New York Times best-selling author Kresley Cole. Venture deeper into the Lore, fierce realm of the immortals—if you dare. . . .

TORMENTED IN UNIMAGINABLE WAYS
Coming off torture at the hands of his warlock captors, Munro MacRieve never expected to find his mate, or to lose her just as abruptly. Driven to desperation, the ruthless warrior uses his enemies' own powers to reunite with her—in the distant past.

STOLEN FROM HER TIME
When a crazed werewolf crashes her wedding, Kereny "Ren" Codrina does what any cunning huntress would do: she captures him. Yet she finds herself softening toward the wounded beast—until he turns the tables and forces her into an incomprehensible future.

CAN A HUMAN AND AN IMMORTAL UNITE IN ORDER TO SURVIVE?
As danger mounts, Munro will do anything to make her undying, even sell his soul to an evil sorceress. But first he must convince his fiery mate that she belongs with him. If seduction means her survival, Munro will use every weapon in his arsenal to possess her—forever.
---
What do you think about this review?
Comments
No comments posted.

Registered users may leave comments.
Log in or register now!