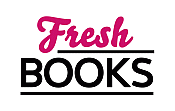 May Blossoms (books) for reading!
"A satisfyingly steamy Scottish romance with a few blockbuster thrills thrown in!"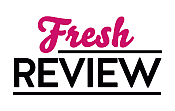 Reviewed by Miranda Owen
Posted January 24, 2022

THE WIDOW WORE PLAID is the sixth book in Jenna Jaxon's "Widows' Club" series. I loved this book! Usually in this series, there is a slow burn and evolution of the relationship between the hero and heroine. In THE WIDOW WORE PLAID, the romantic relationship between Jane, Lady John Tarkington and sexy Scotsman Gareth, Lord Kinellan is already mostly established. At the opening of the story, she is staying at his castle in Scotland, along with a party of their friends, and enjoying companionship and torrid trysts. The only point of contention between the two is that Gareth wants to marry Jane, and she is very reluctant to take the plunge again. The romance is front and center in this story, but there's also danger from a mysterious assassin intent on trying to take Gareth out.
I like stories in which the hero pursues the heroine, but I also like stories in which the couple works together to either build something positive or to fight against a common foe. In THE WIDOW WORE PLAID, I get both. Gareth is actively, though not obnoxiously or too aggressively, pursuing his lady love Jane. At the beginning of this story their love for each other is obvious and they don't try to deny it. All that remains is for Gareth to convince Jane that marrying him would only enrich her life, without him trying to control her in any way. At the same time Gareth is wooing Jane, some unknown villain is plotting Gareth's demise. I adore the way Jenna Jaxon can balance the idyllic yet mature love story with the ever-increasing sense of danger. Castle Kinellan is a picturesque backdrop for a romance to bloom, as well as a remote locale for an assassin to stalk his prey. Gareth and Jane's friends play a huge part in this book. In the first half, they offer well-meaning and teasing advice on their love life, but in the second half of the story, they are determined to find their lost friends and punish the people responsible for their imagined suffering. Besides adding some adventure to the plot, I think Jane and Gareth establish an even tighter bond as they are under attack. Having to rely on each other in such dire circumstances only serves to deepen their feelings for each other.
THE WIDOW WORE PLAID is a satisfyingly steamy Scottish romance with a few blockbuster thrills thrown in. Gareth is my kind of hero – strong, sexy, and a total sweetie. Although Jane has never had to fight for her life before like she does in this story, I like that she's resourceful and resilient. I look forward to reading Jenna Jaxon's next book.
SUMMARY
From acclaimed author Jenna Jaxon, the sixth installment in her acclaimed Regency-set Widows' Club series featuring a sisterhood of women finding new happiness and second chance romance after losing their husbands in the Battle of Waterloo.

The Battle of Waterloo made them widows, but each has found new happiness. And Jane, Lady John Tarkington, intends to keep her freedom, even if love—and one particular gentleman—are determined to claim her heart…

It is a truth rarely acknowledged—at least in public—that a wealthy widow is free to pursue a great many adventures. For two years, Jane has privately enjoyed her independence. Why should she remarry, even when the gentleman proposing is as wonderful as Gareth, Lord Kinellan? She entreats him never to ask her again. But as her Widows' Club friends—now all joyfully remarried—gather at Castle Kinellan, Jane begins to wonder if stubbornness has led her to make a terrible mistake…

Kinellan needs a wife to give him an heir, and he wants that wife to be Jane. They are perfect together in every way, yet she continually refuses him. Just as he is on the point of convincing her, a series of accidents befall Gareth and point to an enemy in their midst. He has promised Jane a passionate future filled with devotion, but can he keep them both alive long enough to secure it?
---
What do you think about this review?
Comments
No comments posted.

Registered users may leave comments.
Log in or register now!