"Entertainment from cover to cover - a contemporary Cinderella tale"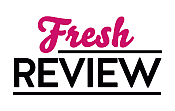 Reviewed by Sandra Wurman
Posted January 19, 2022

Such an interesting storyline with some of the best characters created by Jill Shalvis. Jane and Levi seem to have absolutely nothing in common and yet they fit like a puzzle. Jill Shalvis must have envisioned a type of Cinderella story when she created Jane. And that is why THE FAMILY YOU MAKE is a page-turner. The reader quickly becomes attached to Jane and really wants her life to take a new and better turn.
Jane has no real understanding of what a family is. She was summarily shipped to and fro a series of relatives. In her eyes, they just didn't want her around. So now as an adult, Jane is accustomed to moving around in her career. As a nurse finding opportunities has been rather easy. She doesn't require a home base. But Jane made friends in the various places she works. That's because Jane is a lovely, caring woman whose career choice suits her even though she avoids making true connections. Jane doesn't trust people to not just leave her behind.
Levi and Jane meet under odd circumstances. Both share a ski gondola during a blizzard. Winds cause their car to whip around and unfortunately, Levi gets hurt. Luckily Jane can handle helping Levi while keeping her mind off the scary situation they are in. Jane quickly learns that Levi is intelligent, caring, talkative, and lucky. Levi has something that Jane envies, a loving family.
Jane has a habit of shoving her hot-mess-ness deep. Her words, not mine. Jane has lived with an envisioned expiration date. People left. So Jane had contracts that had an end date. She chose to leave. So important to this woman who lived life with few if any long-term connections.
Levi on the other hand feels like he doesn't fit with his family. And it would seem that misery does love company. THE FAMILY YOU MAKE concentrates on more than one couple. Jill Shalvis figured the more the better and so there more than one couple shares the journey. So we are treated to four folks having major difficulty deciding whether they are a couple. Vintage Jill Shalvis.
THE FAMILY YOU MAKE just might be one of Jill Shalvis's best. I may have said that before, so I apologize in advance. Each character in a story by Jill Shalvis jumps off the page. The dialog that feels so real by folks becomes important. The characters in THE FAMILY YOU MAKE are going to make you laugh, cringe, and sigh. After all central to this book is family and the author challenges you to define what a family is. Fans of Jill Shalvis are going to simply adore the characters and their relationship and personalities in THE FAMILY YOU MAKE. I guarantee it.
SUMMARY
Beloved New York Times bestselling author Jill Shalvis begins a new series—Sunrise Cove—set near beautiful Lake Tahoe, with a heartwarming story of found family and love.
During the snowstorm of the century Levi Cutler is stranded on a ski lift with a beautiful stranger named Jane. After strong winds hurl the gondola in front of them into the ground, Levi calls his parents to prepare them for the worst…but can't bring himself to say goodbye. Instead, wanting to fulfill his mother's lifelong wish, he impulsively tells her he's happily settled and Jane is his girlfriend—right before his phone dies.
But Levi and Jane do not.
Now Levi's family is desperate to meet "The One." Though Jane agrees to be his pretend girlfriend for just one dinner, she's nervous. After a traumatic childhood, Jane isn't sure she knows how to be around a tight-knit family that cherishes one another. She's terrified, and a little jealous. But an unexpected series of events and a host of new friends soon show Jane that perhaps this is the life she was always meant to have.
As Jane and Levi spend more time together, pretend feelings quickly turn into real ones. Now all Jane has to do is admit to herself she can't live without the man she's fallen in love with and the family she has always dreamed of.
---
What do you think about this review?
Comments
No comments posted.

Registered users may leave comments.
Log in or register now!