"A delightful story, witty dialogue but lots of depth too!"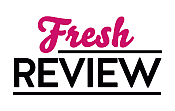 Reviewed by Evie Harris
Posted January 19, 2022

It wasn't a typical first encounter. Levi and Jane found themselves trapped in a ski gondola hundreds of feet in the air during a raging storm. When it appeared that perhaps the last phone call to family might be in order, Levi called his mother to say goodbye. But, that's not what he told her. Instead, he said he was with his girlfriend, whom his mother knew nothing about because he knew it would make her happy. It did. Jane did not call anyone. After surviving the near tragedy, he asked Jane to attend his parent's anniversary party as his "pretend girlfriend". Against her better judgment, she agreed. Things would never be the same.
From the beginning, readers learn that Levi and Jane came from two totally different backgrounds. Levi's family thrived on love and even though they didn't quite understand him, he always knew he was loved. After spending time with Jane, the "pretend" part of their relationship began to chip away for him. After the age of eight, Jane had been passed from family member to family member. Never being asked to stay, just being told to move. Now that she was an adult, she chose when she would move on. Circumstances brought on changes she didn't know how to handle. Could Levi break through the barriers Jane had constructed?
Even though much of the dialogue is witty, there is a lot of serious content. The well-developed secondary characters add much to the narrative. THE FAMILY YOU MAKE is a delightful love story. Packed with emotion, endearing characters, and memorable moments, this book is well worth reading. Highly recommended.
SUMMARY
Beloved New York Times bestselling author Jill Shalvis begins a new series—Sunrise Cove—set near beautiful Lake Tahoe, with a heartwarming story of found family and love.
During the snowstorm of the century Levi Cutler is stranded on a ski lift with a beautiful stranger named Jane. After strong winds hurl the gondola in front of them into the ground, Levi calls his parents to prepare them for the worst…but can't bring himself to say goodbye. Instead, wanting to fulfill his mother's lifelong wish, he impulsively tells her he's happily settled and Jane is his girlfriend—right before his phone dies.
But Levi and Jane do not.
Now Levi's family is desperate to meet "The One." Though Jane agrees to be his pretend girlfriend for just one dinner, she's nervous. After a traumatic childhood, Jane isn't sure she knows how to be around a tight-knit family that cherishes one another. She's terrified, and a little jealous. But an unexpected series of events and a host of new friends soon show Jane that perhaps this is the life she was always meant to have.
As Jane and Levi spend more time together, pretend feelings quickly turn into real ones. Now all Jane has to do is admit to herself she can't live without the man she's fallen in love with and the family she has always dreamed of.
---
What do you think about this review?
Comments
No comments posted.

Registered users may leave comments.
Log in or register now!