"Will their love get them through this evil!"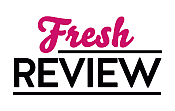 Reviewed by Annetta Sweetko
Posted January 13, 2022

Romance Paranormal | Romance Suspense
King is the alpha wolf of New Orleans who has been doing his best to rebuild his territory after the Fall that blew paranormal beings into the forefront after doing their best for centuries to stay hidden. Defeating the marauding dragons bent on taking over the world is only the beginning. Now tasked with rebuilding and gathering wolves, dragons, lions and tigers, vampires, and one reluctant phoenix into his pack is really enough to handle but there is always more needed. Little does he know that an ANCIENT VENDETTA is coming for him - and endangering everything he loves.
Aurora is a phoenix who hides a guilty secret that dealt with her years of captivity - but around King, she almost feels that she can get past it. Almost. Then a being so unexpected and dangerous comes into their territory and Aurora realizes that she isn't going to let King face this alone. Then when his secret background comes to light things take a harrowing turn. They must face death together - because this phoenix refuses to rise without her mate.
Anyone who has read author Katie Reus' amazing Ancients Rising series has been waiting for this one and will be blown away figuratively and literally. King has been trying to get beyond friend with Aurora almost since she entered his territory. Patience is something he has an abundance of and Aurora uses most of it, but there comes a time when you have to face the truth. The reason she is so comfortable with King is that he is the perfect man/wolf for her. I love the surprise link to his past and learning more about him - and shedding a tear or two over his childhood.
There are a number of surprises in ANCIENT VENDETTA concerning other past characters and a side romance involving Casimir (Cas) and Jo. He is afraid to tell her he is a dragon shifter and things do go a bit sideways when she finds out. But I think it is the timing of finding out that upsets Jo, not that he is a dragon, but read ANCIENT VENDETTA and see for yourself.
Author Katie Reus offers a perfectly crafted story putting everything that a reader of paranormal could want. You have an amazing world, danger and intrigue, mystery and surprises, and above all a fascinating romance that finally brings two people together who deserve this HEA! Hopefully, there will be more offerings from this world!
SUMMARY
Get ready for King and Aurora's long awaited, action-packed story!

His responsibility is to his pack, his people—the territory of New Orleans.

When the world devolved into chaos and fire, Alpha wolf King kept his territory from collapsing. Now, every day it seems there's a new challenge—rogue witches, treacherous vampires, evil dragons. But his biggest threat is Aurora. Unique, magical, a female who sees him, the male, and not simply the Alpha in charge. But she's thrown up so many walls that he's afraid he'll never be able to break through to the woman behind them. When the most dangerous threat they've ever faced ravages the city he'll need her at his side—to defeat it, and then claim the woman who already owns him, body and soul.

But she makes him want more.

After being held captive for a year, Aurora has embraced her freedom. For the first time in her life she's living away from her older sister in a new territory. A new world. She's made friends and is helping New Orleans get back on its feet. But she's far from the woman she used to be. Even so, she can't fight her ever present and growing attraction to King. Except she's afraid she's broken, that she'll never be able to h
---
What do you think about this review?
Comments
No comments posted.

Registered users may leave comments.
Log in or register now!