"Salem has another paranormal threat to deal with..."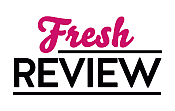 Reviewed by Debbie Wiley
Posted January 13, 2022

FBI Special Crimes Unit Agent Hollis Templeton wakes up to find herself in the "grey time," an area she has only visited previously in an experimental situation with Diana Hayes. Diana has also been drawn into the grey time where they both are given a warning about Salem. The Bishop Special Crimes Unit thought they were done with Salem after the events chronicled in HIDDEN SALEM, but a new threat has arisen that threatens the members of the five families with horrific deaths. Team Leader Noah Bishop is debating contacting Finn Deverall about the warning from the grey time when Finn reaches out himself. Finn is both a psychic and the police chief of Salem and he requests the help of the team after a town elder also delivers a warning. What danger lurks in Salem and can Noah's team stop the threat yet again?
CURSE OF SALEM is the 20th book in the Bishop Special Crimes Unit series, and wow, this is a series that just never gets old! While CURSE OF SALEM is a stand-alone tale, I highly recommend reading HIDDEN SALEM just to get a broader idea of the history of the town as well as the leadership of the Five. Kay Hooper does provide sufficient background information to jump right in and enjoy CURSE OF SALEM, but frankly, I can't imagine not wanting to devour the rest of the series, particularly about Salem, after getting a taste in CURSE OF SALEM!
I love the members of Noah Bishop's team! Seeing them all reunited on a case alongside other now familiar residents of Salem was enjoyable. I've had trouble staying engaged with any books lately, but Kay Hooper not only engaged me but kept me up late at night as I couldn't stop turning the pages on this fascinating story! The witty and warm repartee between the characters is just as interesting as the paranormal storyline. In fact, the characters and the strength of their relationships help drive the storyline as it's always fascinating to see how Noah will use the various talents on his team and who he pairs together for each case.
Kay Hooper is an absolute wizard at crafting a paranormal mystery full of intrigue and suspense. CURSE OF SALEM is yet another stunningly good thriller in her long-running series filled with characters you want to visit time and again. I look forward to the next book as I can't wait to see what Kay Hooper has in store for us next!
SUMMARY
New York Times bestselling author Kay Hooper is back with a brand new thrilling paranormal suspense novel in the Bishop/Special Crimes Unit series.

The small town of Salem has been quiet for months—or so Bishop and his elite Special Crimes Unit believe. But then Hollis Templeton and Diana Hayes receive a warning in Diana's eerie "gray time" between the world of the living and the realm of the dead that a twisted killer is stalking Salem, bent on destroying in the most bloody and horrifying way possible the five families that founded the town.

The stakes are high, especially for new friends Nellie Cavendish and Finn Deverell, both members of the Five, and this time Bishop and his wife Miranda will lead the team to hunt down a vicious killer and uncover a dark and ancient curse haunting Salem.
---
What do you think about this review?
Comments
No comments posted.

Registered users may leave comments.
Log in or register now!