"Will the angel save the monster within the man?"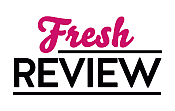 Reviewed by Annetta Sweetko
Posted January 6, 2022

Romance Erotica Sensual | Romance Contemporary
Savin "Savage" Pajari believes nothing can save him from being the monster he had been trained to be. He thinks he is driving down one ANNIHILATION ROAD after another. It is only his family, Torpedo Ink, that he lives for until the day out of nowhere a woman explodes into his life.
Seychelle Dubois has lived her life helping others. First her ailing parents, now the older people in Sea Haven. She isn't sure why but when she realized that the man who had laid his bike down on the ground and race to save a little boy, she threw herself at him and knocked them both out of the way, taking the hit instead of him. Never expecting to see the man again, Seychelle was surprised to find herself with a "fake fiance"— a man intriguing and scary beyond words. Savage tries to keep away from Seychelle but the need to be with her, despite the monster inside him, proves stronger than he is. Will she be strong enough to save him?
ANNIHILATION ROAD is the long-awaited Savage's story, and it is one of the darkest of all the Torpedo Ink books. After all, Savage is known as the "Whip Master." He is a sexual sadist, though author Christine Feehan gives him a heart and conscience. He has tried to change but with the torture and abuse he endured (as did the others of TI) it is ingrained. But when he's with Seychelle, he is different: softer, gentler and he even manages to laugh out loud a few times.
Much of ANNIHILATION ROAD centers on readers getting to know this couple and watching their interaction with the townspeople, especially the elderly women that Seychelle tries to help. An emotional side of the book is Seychelle trying to understand herself (she had been a child with two very sick parents that she took care of until they died - so had no real childhood). While Savage explains his needs and desires, Seychelle has to figure out if she can be everything he needs and still be herself. It should be noted that everything Savage says he will do to her she finds exciting. Even though she is defeated by her own reactions but everything they do is consensual. Love has a way of finding a match for everyone after all.
There is a bit more club business being dealt with involving the Diamondback MC and, of course, involving Pierce and Alena (who betrayed her and now tries to make amends... sort of). Add in a stalker after Seychelle and a lowlife with a compelling voice ability and you have a part of what happens in ANNIHILATION ROAD.
Another fascinating read, not for the faint of heart, with more coming in the forthcoming SAVAGE ROAD to complete this couples journey, by a writer who knows how to weave a story.
SUMMARY
All paths lead to destruction in the new Torpedo Ink novel from #1 New York Times bestselling author Christine Feehan.
Savin "Savage" Pajari is convinced he's not worth a damn thing. He's not like his brothers. He's a sadistic monster, a killer—a man no woman could truly love. So it completely throws him when a stranger risks her life for his, pushing him out of the way and taking the hit that would have sent him six feet under. If he had any kind of sense, he'd leave her alone, but Savage can't get the woman with a smart mouth and no sense of self-preservation out of his head. With one kiss, he's lost.

Seychelle Dubois has spent her entire life not feeling much of anything, until Savage comes along and sets her whole body on fire. Kissing him was a mistake. Letting him get close would be a catastrophe. He's the most beautiful—and damaged—man she's ever met. He has a way of getting under her skin, and what he's offering is too tempting to resist.

Seychelle knows so little about Savage or the dangerous world of Torpedo Ink, but his darkness draws her like a moth to a flame. Loving him could mean losing herself completely to his needs—needs she doesn't understand but is eager to learn. But what Savage teaches her could destroy her.
---
What do you think about this review?
Comments
No comments posted.

Registered users may leave comments.
Log in or register now!