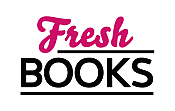 Kick off a new year with great reads!
"Packed with passion and phenomenal character-driven storytelling!"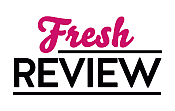 Reviewed by Miranda Owen
Posted December 28, 2021

HOT FOR YOU is the third book in Marie Harte's "Turn Up the Heat" series about a group of firefighters. This is perhaps my favorite book in this series so far. I think it's because the first two books in the series have an "enemies-to-lovers" theme, and that is not my favorite romance trope. In HOT FOR YOU, firefighter Reggie Morgan and single mom Maggie Swanson have a meet cute when Maggie is sideswiped by a car as she's rescuing a dog, and Reggie comes to save the day. Reggie and Maggie's precocious daughter Emily met previously when Reggie was giving a talk on safety. Both main characters are extremely likeable, and you root for them all the way. The only barrier to their finding happiness is Reggie's struggle to deal with his emotional baggage from his last relationship.
The last ex to burn Reggie was a single mom with an adorable daughter. Given that, Reggie is extremely cautious when he and Maggie are initially thrown together. There is an almost immediate physical attraction and chemistry, but the circumstances seem too like his last relationship for comfort. Fortunately for Reggie, Maggie is nothing like his ex, Amy. Amy was a user who took advantage of Reggie's kindness and his affection for her daughter. Maggie, by comparison, is fiercely independent. Both main characters are realistically flawed, but I think Maggie is a little more self-aware. This couple is very mature when it comes to navigating their burgeoning relationship with respect to Maggie's daughter Emily, and Reggie's family. While both main characters are down-to-earth and responsible, they keep things spicy when they have together time. The supporting characters lend a lot to this story and give it added depth. Reggie needs the most advice and he has a ton from multiple sources, including his firefighter buddies and his family. For Maggie, she has her BFF neighbors Doug and Benny.
HOT FOR YOU is packed with passion and phenomenal character-driven storytelling. I think Marie Harte does a great job of balancing the sexiness with substance. The chemistry works because the individual characters are so well-written and fleshed out. In this installment, Reggie's friend Mack reveals another side, other than his usual flirty goofball persona. I look forward to seeing who his match is in the next "Turn Up the Heat" novel. I eagerly await Marie Harte's next book.
SUMMARY
Don't miss this brand-new second-chance firefighter romance by New York Times and USA Today bestselling author Marie Harte, featuring sexy Seattle firefighters. Reggie gave up on love, but love has yet to give up on him...
Firefighter Reggie Morgan is done with love, done with relationships, and done with complications. But when he's called to the scene of a hit-and-run, he finds a scared little girl, a butt-ugly stray puppy, and an unconscious woman he can't get out of his mind. The girl and the puppy are a handful, but the girl's mother, Maggie might just be the woman to melt Reggie's icy heart. Reggie has loved and lost before and the pain nearly broke him. But they can't ignore their unquenchable desire for each other, and Maggie, a teacher by trade, is confident she can show Reggie all about falling—and staying—in love.
---
What do you think about this review?
Comments
1 comment posted.
Re: Packed with passion and phenomenal character-driven storytelling!

nice
(Rituparna Das 2:56am December 30)
Registered users may leave comments.
Log in or register now!