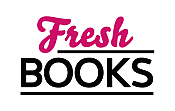 Kick off a new year with great reads!
"This hero is a delightful mix of Mr. Darcy and Mr. Rochester!"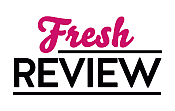 Reviewed by Miranda Owen
Posted December 3, 2021

SOMEONE PERFECT is the ninth book in Mary Balogh's "Westcott" historical romance series. The central theme in SOMEONE PERFECT is family. Justin Wiley, Earl of Brandon and Lady Estelle Lamarr meet when Justin finally comes home to Everleigh Park. His sister has been living there for years, and Estelle and her twin brother Bertrand are neighbors. There are so many comparisons to be made between the two sibling relationships and the larger family dynamics. Amid all the family drama, Justin and Estelle form an attraction and eventually fall in love. This is yet another example of exceptional storytelling by Mary Balogh.
Lady Estelle is financially well off and in no hurry to marry just for the sake of marrying. She lives a pleasant life at Elm Court with her brother. When she thinks of the type of man she might like to marry, she'd like a man like the affable Mr. Tinley from Jane Austen's classic novel NORTHANGER ABBEY - kind-hearted, charming, and fun to be around. In Justin, she finds an intriguing mix of PRIDE AND PREJUDICE's Mr. Darcy and Charlotte Bronte's Mr. Rochester from her novel JANE EYRE. Neither Justin nor Estelle is particularly adept at reading each other. Thankfully for readers, the story is told from alternating perspectives, and we get a glimpse at what the two main characters are really feeling. When the reader is first introduced to the main characters, and are given a little of their history, it's a striking contrast when you compare Justin's family relationships with Estelle's. Both endured a period of estrangement from their fathers, but Justin's was never-ending and therefore even more tragic, while Estelle was able to reconcile with her father a few years ago and they were able to work through and resolve their issues. Estelle and Bertrand understand each other better than anyone else and they have an easy companionship. Conversely, Justin and his half-sister Maria have a prickly relationship because of some things that happened in the past. Because he remains silent rather than defend his actions, and because his name has been sullied by others, Maria has the worst opinion of her brother. In addition to the romance, a large chunk of this story involves Justin's attempt to put right things that were wrecked in the past. Estelle and her extended family prove to be valuable allies.
Although both main characters feel attracted to each other early on, Justin's feelings are a lot less complicated. He finds Estelle physically attractive, while also appreciating her dynamic personality and intelligence. Estelle inexplicably and quickly finds Justin attractive, but she's not happy about it. Like Elizabeth Bennet in PRIDE AND PREJUDICE, she is frustrated by an enigmatic man whose conflicting history and current behavior baffles her. The situation with Justin's sister draws them closer and they get to know each other better. The sexual tension and emotional depth are superlative.
SOMEONE PERFECT is a compelling portrait of two very different families and tragedy mixed with hope. I liked both main characters a lot – especially the heroine. Estelle is both romantic and pragmatic, with a delightful confidence. I hope to read a story featuring Bertrand in the future. I loved the relationship and banter between Estelle and her twin. I eagerly await Mary Balogh's next book.
SUMMARY
Sometimes, just one person can pull a whole family apart. And sometimes, it just takes one person to pull it back together. For fans of Bridgerton, New York Times bestselling Regency Romance author Mary Balogh shows how love truly conquers all in this new Westcott family novel.

As a young man, Justin Wiley was banished by his father for mysterious reasons, but now his father is dead, and Justin has been Earl of Brandon for six years. A dark, dour man, he nonetheless takes it as his responsibility to care for his half-sister Maria when her mother dies. He travels to her home to fetch her back to the family seat at Everleigh Park.

Although she adored him once, Maria now loathes Justin, and her friend Lady Estelle Lamarr can see immediately how his very name upsets her. When Justin arrives and invites Estelle and her brother to accompany Maria to Everleigh Park to help with her distress, she begrudgingly agrees for Maria's sake.

As family secrets unravel in Maria's homecoming, Justin, too, uncovers his desire for a countess. And, while he may believe he's found an obvious candidate in the beautiful 25-year-old Lady Estelle, she is most certain that they could never make a match...
Excerpt
She sat in the sunshine. The heat felt very good. But… Well, it was really quite hot, and temptation beckoned in the form of the river. Poor Aunt Jane would have heart palpitations. But Aunt Jane was not here, was she? And there was no one else in sight to be scandalized. It was why Estelle always loved walking along beside the river north of their property, in fact. No one else ever came here. The bridge, sturdy and picturesque though it was, was rarely used these days, now that the main road nearby had been widened and resurfaced and was far more convenient to travelers than the narrow, rutted track that crossed the bridge. Most people would naturally choose convenience and comfort over a scenic route.
Temptation was not to be resisted, Estelle decided at last, perhaps because she did not put up any great fight against it. She pulled off her shoes and set them neatly beside her, peeled off her stockings and pressed them into the shoes so they would not go wafting away in the breeze, folded the lower half of her skirt neatly over her knees so that some remnant of modesty would be preserved, and lowered her feet gingerly into the river. She gasped at the coldness of the water, but she lowered her legs farther, wiggling her toes as she did so, and found that they quickly adapted. And oh goodness, it felt delicious.
She swished her feet and laughed when a few splashes spread into dark circles on her dress and doubtless penetrated each fold of it. One droplet landed on the side of her nose. She brushed it away and dried her hand on her skirt. She felt herself relax as she brought the whole of her attention back to the scene around her—and in her. For of course she was part of the scene, right to the very core of her being. It was not a case of her and it. She actually was it, just as the birds were and the insects and the grass and the daisies, and that butterfly fluttering over a cluster of clover. This, she thought, was contentment. Even happiness. Just this. She wished Bertrand had come with her.
Her bonnet was protecting her head from the full force of the sun. The brim was shading her eyes and preventing her from acquiring a red and shiny nose, which her maid would cluck over with disapproval and Bertrand would laugh at. But just for a couple of minutes she wanted to feel it all—the brightness and the warmth. She pulled loose the ribbons beneath her chin and took off her bonnet. One of her hairpins caught in the bottom edge of it, and while she wrestled to free it a whole hank of hair came tumbling down over her shoulder. Bother! But it served her right. She set the bonnet on the grass, pulled out the rest of her hairpins, and dropped them carefully into the hat. She shook her head and combed her fingers through her hair in the hope of achieving something like smoothness. It was impossible, of course, since she did not have a brush with her, but so what? She had already decided that she would not go visiting.
A sense of delicious freedom welled up in her and spilled over in exuberance. She kicked her feet, careful not to splash herself again. She propped herself up with her hands spread on the grass behind her, tipped back her head so she could feel the sun on her face and cool air on the back of her neck, and closed her eyes.
This was pure bliss.
Until, that was, she became aware of someone panting—someone who was not her. And then she heard low, menacing growls. And then angry barking. She whipped her head about to see a huge monster of a dog dashing toward her across the grass, all bared teeth and ferocity and flying spittle and giant paws. If Estelle had not been half paralyzed with terror, she might well have jumped screaming right into the river. Instead she sat up sharply, spread her hands before her face, palms out, fingers spread, and cried out. Something idiotic, like "Good doggie," she thought afterward. By then she hoped fervently she had not actually said doggie.
"Heel, Captain!" The voice that snapped out the command came from the track somewhere behind Estelle. It was a harsh, masculine voice—and instantly effective. The dog stopped in its tracks, a mere six feet from Estelle and towering over her. It growled menacingly once, tipped its head to one side, one brown ear flopping against its head, the other swinging free, black jowls quivering, black nose twitching, black eyes glaring death and destruction—and turned to trot back to where the voice had come from.
Estelle sucked in a deep breath of air, perhaps the first since she had heard the panting. She turned more fully, drawing her feet from the water at the same time, curling her legs under her, and pulling her skirt down over them. All a bit too late for modesty.
No one ever came this way. Well. Almost never.
He was astride a massive horse, an equally massive man, or so he appeared to Estelle from her vantage point close to the ground. Oh dear God, her hair was all about her in a half-tangled, untidy mass. Her dress was soggy and clinging to her bare legs. He, on the other hand, was immaculately clad for riding, a man with wide shoulders and broad chest and powerful looking thighs. He was dark and dour of countenance, though the fact that his tall hat was pulled low over his brow and cast his face in shadow might account for at least part of that impression. His brown, black-faced bloodhound panted up at him as though awaiting the order to attack and kill.
He was some distance away from Estelle, holding his horse quite still while he regarded her in silence. He made no apology. He asked for no assurance that she was unharmed. He uttered no greeting of any sort. Except that even as she thought it he touched his whip to the brim of his hat and inclined his head perhaps an inch and a half in her direction. Then he rode down the track, across the bridge, in among the trees that lay beyond the bank on the other side, and disappeared.
After that one slight acknowledgment of her existence he had not once looked her way.
Well.
Estelle gaped after him. She was trembling, she realized. Her heart was still beating at what felt like double time. It pounded in her chest and sounded like a drumbeat in her ears. Her hands were tingling with pins and needles. Her teeth were chattering, though certainly not with cold despite the fact that her skirt was definitely wet and uncomfortable about her legs. Her hair felt like a jungle and probably looked like one. She felt foolish and humiliated despite the fact that he was a stranger and it was unlikely she would ever see him again. She also felt indignant and ruffled. Downright angry, in fact. How dared he have a vicious dog like that on the loose where it might attack any unwary person walking alone—or sitting with her feet dangling in the water—and tear her to shreds?
Her heart speeded up again if it was possible and made her feel quite faint for a moment. And how dared he not dismount from that monster of a horse and hurry to her assistance, all gentlemanly concern for her wellbeing? For all he knew, she might have swooned as soon as his back was turned and toppled into the water and drowned and floated away like Ophelia and eventually sunk, never to be seen or heard of again. At the very least he ought to have been abject in his apologies for frightening her. Instead, his silent stare had somehow put her at fault, as though she had upset his poor dog—had she really called him a doggie? Captain! Whoever had heard of calling a dog Captain?
So much for a perfect summer day.
It was ruined.
She wondered if she would tell Bertrand. She could narrate the encounter amusingly. He would laugh—after ascertaining that she had taken no real harm. But she would have nightmares for a week. Perhaps longer. Perhaps for the rest of her life. She was still breathless. She was almost whimpering. A butterfly fluttering past her face made her jump.
She pulled on her stockings, tried unsuccessfully again to comb her fingers all the way through her hair, gave up the struggle, and got to her feet. She pushed them into her shoes and made her way home, her bonnet dangling from the fingers of one hand, her hairpins tinkling around inside it.
Aunt Jane would need to be revived if she could see her now. Not, now that Estelle came to think of it, that she had ever seen her aunt swoon.
---
What do you think about this review?
Comments
No comments posted.

Registered users may leave comments.
Log in or register now!