"A page-turning crime novel..."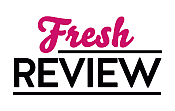 Reviewed by Sandra Wurman
Posted December 2, 2021

From page one of AT THE CROSSROADS, B.J. Daniels sets the scene for an event that would probably escalate into something unfortunately tragic. All the clues were there. Folks were going about their business totally unaware of the tension in the air. Danger is quite evident. The problem was just how much carnage would be there after the dust settled...
Culhane Travis was fully engaged watching the air change in the little Buckhorn diner. Culhane was there for more than just breakfast. He needs to speak with the cook Leo. Leo, he noted getting more and more upset by something more worrisome than the breakfast burning on the grill. Next, three cowboys entered the diner looking like trouble. This small-town cafe was becoming rather rowdy with some strange and eerie customers.
The entire place was looking like an accident waiting to happen. And next thing you know Alexis Brand walks in. Culhane and Alexis were well acquainted. They had worked alongside each other as law officers only to be discharged from duty under a cloud of suspicious events. Now Culhane was a wanted man. Alexis was a bounty hunter. And Alexis was on his tail after a year-long relationship. To be fair Alexis had not been fully aware of the trouble Culhane was in when their relationship had moved past co-workers.
Suffice it to say Alexis was not in the mood to listen to anything Culhane had to say. Much less heed his warning that something was going down in this small cafe. It was almost inevitable that there was going to be some bloodshed that morning. Culhane had no way to predict how involved he would be.
The way B. J. Daniels introduces a cast of characters who just happen to be in the wrong place at the wrong time was an ingenious setup. At first glance, everything seems so haphazard but knowing this author, nothing here is by chance.
AT THE CROSSROADS is a beauty of a crime novel that keeps you turning page after page just to see where this is all leading. And trust me. You will not be disappointed. AT THE CROSSROADS is vintage B.J. Daniels in many ways. But candidly this is probably one of this author's best. AT THE CROSSROADS is destined to be dogeared. Each character is so vivid and real, and the story moves along at a brisk pace.
SUMMARY
They're running for their lives, desperate for a second chance…

Once, Alexis Brand and Culhane Travis were partners, both on and off the job. Now the former deputy turned bounty hunter is on her former lover's trail after he's charged with killing the ex-wife Alexis didn't know he had. Burying the feelings that still tie her to him, Alexis tracks down Culhane easily enough. But deadly trouble has followed him to this small Montana town, forcing them to flee from the law together and Alexis to guard secrets she hoped she'd never have to reveal.

Culhane's desperate attempt to find out who's framing him is the reason he's returned to Buckhorn, Montana. Instead, he's unwittingly dragged the woman he loves into danger. Alexis offers Culhane forty-eight hours to clear his name before turning him in—plenty of time to realize he never wants to be without her again. But will it be long enough to get the answers they need…before their enemies close in?
---
What do you think about this review?
Comments
No comments posted.

Registered users may leave comments.
Log in or register now!