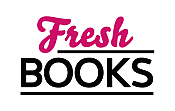 Your starred reads for December are here!
"Sniff out the killer with Melanie Travis and her Poodles"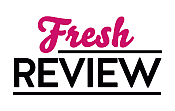 Reviewed by Clare O'Beara
Posted November 23, 2021

Another lively mystery featuring Melanie Travis means the joy of Poodles. Standard Poodles, black and curly and rambunctious. Melanie's family now includes husband Sam, kids Davey and Kevin, and six dogs – five show Poodles and a brown and white terrier. BITE CLUB is the snappy name for a mystery book club started in Greenwich, Connecticut by Melanie, who is a teaching assistant. The popularity of the notion means it soon doubles in size to include people Melanie doesn't know, but who are in the dog show world. One newcomer asks Melanie to help him train his cheerful Bulldog pup.
Evan Major knows less about dogs than he should, given he's just bought a pedigree dog. He's moved to the area following a divorce and is between jobs. Aunt Peg runs the Bite Club meeting when Evan turns up looking bruised and out of sorts. He blames it on a minor car accident, but before too long worse trouble occurs. Someone is reckless and violent, and Melanie finds out about it by spotting little Bully running loose on a hot day. She takes him home, but can't find his owner. No room whatsoever for a Bulldog puppy in her house, and what's more, the police are quickly at her door.
One aspect of the tale I enjoyed greatly was seeing young Davey, now thirteen, advance as a show dog handler. He's trotting around the ring at a couple of shows with Coral, another black Poodle belonging to Aunt Peg, who is a senior judge. Not only is Davey dedicated, he's got really savvy about life. He even bargains about minding his little brother Kevin, aged four. Melanie, imposed upon yet again to resolve a few mysterious occurrences, has to bribe Kevin with ice cream on occasion.
Laurien Berenson is a reliable cosy mystery author, who manages to present us with financial scandal, greed, murder, jealousy, and gender issues all in one easy to believe adventure. Nothing is quite as it seems at the outset, so keep your eye on the woven storylines which follow Melanie through dog shows and neighbours' homes. Canine adventures often feature highly trained service dogs – Poodles instead are shown as great, highly intelligent family dogs, and that is all most of us need. BITE CLUB reminds us that people may be vicious, not dogs. Get your teeth into another Melanie Travis mystery and see if you can sniff out a killer.
SUMMARY
Melanie Travis's new book club caters to readers craving fiction—with bite! But when a real-life murder case bares its fangs, she'll need to swap dog-eared novels for a lengthy suspect list . . .

Thanks to Aunt Peg and her enthusiastic pedigree dog show pals, Melanie's aptly named Bite Club reading group has book lovers all over town burying their noses in thrilling murder mysteries. But another pet project surfaces when Melanie reluctantly agrees to train a Bulldog puppy for elusive member Evan Major. Between the unusual bruise on his face and a bizarre run-in with an unknown dog show attendee, introverted Evan can't dodge trouble. It even sends him to an early grave—while landing Melanie in the hot seat for homicide . . .

Caught at the wrong place at the wrong time, Melanie delves into the victim's shady past to prove her innocence. As she uncovers a juicy scandal that cost Evan his marriage and, possibly, his life, Melanie realizes that booking the real culprit comes down to gathering her pack of suspects together at the next Bite Club meeting. What she doesn't know is Aunt Peg has been hiding some explosive secrets of her own—secrets that, once unleashed, could pit Melanie against an unpredictable killer bent on bringing this story to an abrupt end .
---
What do you think about this review?
Comments
No comments posted.

Registered users may leave comments.
Log in or register now!