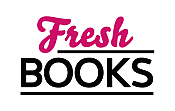 Your starred reads for December are here!
"The heroine becomes who she is meant to be"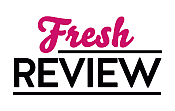 Reviewed by Annetta Sweetko
Posted November 23, 2021

THE BECOMING takes readers back into the world of The Dragon Heart Legacy Series created by author Nora Roberts and starts off where The Awakening ended. Breen Siobhan Kelly had learned of her past, why her father had disappeared and magick she had inherited. She knew she had to protect the people of Talamh, but she needed to say goodbye to her old life - just in case things did not go well on her quest. When she and Keegan go through a portal, her best friend Marco grabs on for the ride. And a wild ride for the both of them it is. Marco is more than a little dazed. Here magick is alive and so are dragons, fairies and even mermaids - not what a city boy expects at all.
Breen and Keegan begin to work even harder on her warrior skills because they both know there is danger before them with little time. As her abilities become stronger, Keegan's admiration for her grows as does the attraction he feels. Will he play again on those feelings? Read THE BECOMING and see.
THE BECOMING shows Breen and the people she must fight for and with, growing closer, coming to an understanding as she begins to feel more as one of them. Keegan trains her hard to be faster, stronger, more accurate and we get the idea that it is his heart pushing the both of them. So they survive the inevitable evil they must face.
All of the characters in THE BECOMING are resilient people, with a warm charm that makes readers want to just sit and visit with them. As Breen learns more about her father's world and now her's she is growing stronger in her magick and fiercer in her determination to end the evil that killed her father and threatens to destroy Talamh.
Among the amazing characters that Ms. Roberts gives us in THE BECOMING, (as well as The Awakening) is Marco. Everyone needs a Marco in their life - a friend who will push you and back you up - even with the world gone crazy, he stands by Breen. It is also nice that he gets the chance to meet someone, who in turn, cares for him. There are also a number of less than friendly folk that are mixed among them and one is Shana - a former lover of Keegan's who wanted more, a beautiful, self-centered woman who thought she should have everything she wants and tries to turn others against Breen. I can't say much more about her as anything else might be perceived as a spoiler - just pick up THE BECOMING to learn more.
If you love a magickal world, a sweet yet steamy romance, family that comes in all shapes, sizes and beings, danger, intrigue and the perfect place to get lost in and not want to leave - THE BECOMING is exactly that read.
SUMMARY
A new epic of love and war among gods and humans, from the #1 New York Times bestselling author of The Awakening.

The world of magick and the world of man have long been estranged from one another. But some can walk between the two—including Breen Siobhan Kelly. She has just returned to Talamh, with her friend, Marco, who's dazzled and disoriented by this realm—a place filled with dragons and faeries and mermaids (but no WiFi, to his chagrin). In Talamh, Breen is not the ordinary young schoolteacher he knew her as. Here she is learning to embrace the powers of her true identity. Marco is welcomed kindly by her people—and by Keegan, leader of the Fey. Keegan has trained Breen as a warrior, and his yearning for her has grown along with his admiration of her strength and skills.

But one member of Breen's bloodline is not there to embrace her. Her grandfather, the outcast god Odran, plots to destroy Talamh—and now all must unite to defeat his dark forces. There will be losses and sorrows, betrayal and bloodshed. But through it, Breen Siobhan Kelly will take the next step on the journey to becoming all that she was born to be.
---
What do you think about this review?
Comments
No comments posted.

Registered users may leave comments.
Log in or register now!