"Three wonderful stories to welcome the holiday season"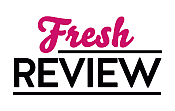 Reviewed by Evie Harris
Posted November 23, 2021

CHRISTMAS AT THE AMISH BAKESHOP consists of three novellas, each with a Christmas theme.
The first is A CHRISTMAS CAKE FOR REBECCA. Twenty-five years. That's how long it has been since forty-two year old Rebecca Christner has seen Aden Raber, the man she loved and who walked away from her. Much has happened during this time. Rebecca owns a successful bakeshop called Rebecca's Porch. Her Christmas Cakes are legendry. Aden, now a widower with grown children, wants a life with Rebecca and he has a plan. Will it work?
In this heartwarming and tender story, readers are treated to wonderful characters, the possibility of second chances and bakery items that we can almost taste.
The second story is BEST CHRISTMAS PRESENT EVER. Lizzie Bontrager is in trouble. She lost her job and home all in one day. Having nowhere else to go, she moves in with an aunt who is in need of care. Lizzie lands her dream job at Rebecca's Porch and things immediately start to go wrong. Christian Yoder, a widower, meets Lizzie at the bakeshop while he is waiting for the outcome of his young daughter's life threatening surgery. Slowly, they become involved in each other's lives. Can these people provide comfort to each other?
Beautifully told, the author brings to readers characters who are compassionate and caring even under difficult circumstances. For them, nothing is unsurmountable. It is easy to want the best for them.
THE CHRISTMAS CUPCAKES is the third story. Tessa is a school teacher, a job she loves. She and her brother Noah live with their volatile father. Her mother had endured the worst of his temper and the cause of her death is suspicious. Even so, Tessa does her best to keep the peace even though she and Noah are walking on pins and needles. Their neighbor, Asher, is smitten with Tessa. When he sees first hand the pain her father has inflicted he is filled with rage. Taking action is complicated and might make things worse. Can Tessa and Asher find a way forward?
I found this to be a deep and moving story that dealt with serious issues. Even so, it is a heart warming love story that offers hope.
The three stories are beautifully told. It was a pleasure to spend part of the Christmas season with these endearing characters. Highly recommended.
SUMMARY
As the most joyful holiday draws near, three couples discover the recipe for love includes faith, hope, and the sweetest blessings . . .

A CHRISTMAS CAKE FOR REBECCA
New York Times and USA Today Bestselling Author Shelley Shepard Gray
When carpenter Aden returns to Lancaster after twenty years away, bakeshop owner Rebecca is dismayed to find he's still as handsome and kind as ever. He broke her heart when he left the community back then. Will a holiday emergency provide a second chance at love, this time forever?

BEST CHRISTMAS PRESENT EVER * USA Today Bestselling AuthorRachel J. Good
When a lonely widower with a sick daughter and a new cake decorator meet at the bakeshop, they discover they were once childhood playmates. But as each of them helps the other care for family, their neighborly kindness inspires a gift that only love could make possible . . .

THE CHRISTMAS CUPCAKE * USA Today Bestselling Author Loree Lough
A builder who never learned to read believes he must hide his fond feelings for a kind schoolteacher. But after they run into each other at the bakeshop, she offers to teach him—and as Christmas approaches, each of them learns a lesson about the great gift of love . . .
---
What do you think about this review?
Comments
No comments posted.

Registered users may leave comments.
Log in or register now!