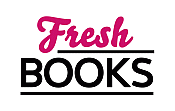 December's Must-Reads: Top Books to Close Out the Year with a Bang
"From beginning to end, a festive and joyful read."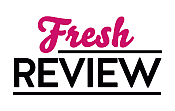 Reviewed by Sandra Wurman
Posted November 18, 2021

Romance Contemporary | Romance Holiday | Women's Fiction Contemporary
Want to be entertained? Look no further than THE CHRISTMAS WEDDING GUEST, the newest entry in the joyous arsenal of stories by Susan Mallery. Fans of Susan Mallery expect perfection and will absolutely delight in a homecoming for the holidays tour de force. I never miss a chance to read and, if lucky, review something written by this prolific author that has the habit of lifting my spirits. Her characters are awesomely lifelike as she brings them to life so effortlessly through the ingenious dialog. And in THE CHRISTMAS WEDDING GUEST, we also meet some delightful four-footed friends. I ask, what more could you want?
THE CHRISTMAS WEDDING GUEST is a compilation of several characters spending the season at Wishing Tree. Some are more transient than others, but all are looking forward to spending time with the hope of finding peace. Their lives all very different and yet had arrived at this small town. Some returning, others just visiting. Wishing Tree is a truly unique and dreamy little town with many traditions; some rather questionable but in the end, enjoyable and worthy of the folk's attention.
Reggie is heading home to Wishing Tree for the holidays this year, having missed them last year stoically licking her wounds after being dumped by her fiance. Reggie loves her family and her hometown, but she was wounded by the callousness of her ex, Jake. Going home means being swept away by all the family and community traditions that abound. But of course, it also means facing those that were all too aware of her rather short-lived engagement. But as her mom succinctly states, they all wish him sadness, regret, and a rash.
Micah is just visiting, staying at Reggie's sister Dena's B&B. Micah recovering from the loss of his wife and unborn child in a tragic accident. Micah is hoping that time in this little town, seeing a friend of his, will turn on his songwriting juices.
Toby is a returning home-towner resettling in Wishing Tree with his son Harrison. When he left, he was an eighteen-year-old rough guy looking to save himself from a punishing father. Now he is a father and entrepreneur. The town had pretty much stayed the same and offers the two of them a chance at a great life. It also dredged up memories, some good but filled with regrets. And one of those starred Reggie back in town for the holidays and her parents' wedding. Reggie was the one who saw through Toby's tough guy image. She touched him and made him better. But in the end, he ran away from the town and her. Not his best moment.
There are many lead characters but if I had to pick favorites, they would be Belle, Reggie, and Dena. They simply ring my bell every time they appear in this fabulously endearing story. Once again, fans of Susan Mallery are going to be swept away with this charming romance novel filled with sassy dialog and terrific characters all created by one of the best. Each time I read something by Susan Mallery I swear it's my favorite. THE CHRISTMAS WEDDING GUEST is definitely at the top of my all-time Susan Mallery faves.
SUMMARY
Susan Mallery, author of the Fool's Gold romances, cheerfully invites you to Wishing Tree, where Christmas comes to life…

The Somerville sisters believe in love, but they've lost faith it will happen for them. Reggie hasn't been home since the end of the world's shortest engagement. When her parents decide to renew their vows, she buffs up her twinkle to help with the Christmas wedding. Unexpectedly, Toby, her first love, is back too, and the spark between them shines as brightly as ever. In the spirit of the season, will they let go of past hurts and greet the New Year together?

Done waiting for the one, Dena is pregnant and on her own—on purpose. But then a gorgeous, sad-eyed songwriter checks in to a room at her inn. Micah, unable to write since he lost his wife, finds inspiration in Dena's determination to be a mom. One snowflake-speckled kiss and he's a goner. But Dena is afraid to believe that a rock star could fall for a cookie-cutter small-town girl like her.

As the Christmas wedding draws closer, these two sisters just might unwrap the most treasured gift of all—love.
---
What do you think about this review?
Comments
No comments posted.

Registered users may leave comments.
Log in or register now!