"Another fun bounty hunting adventure!"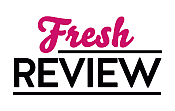 Reviewed by Annetta Sweetko
Posted November 18, 2021

Mystery Woman Sleuth | Romance Suspense
Stephanie Plum is a bounty hunter. Not the best and not the worst, but you can always say she is GAME ON to find her fugitive. Her next apprehension brings back into her life the six-foot-tall hunk known only as Diesel. He is not exactly your average bounty hunter because he chases down criminals for a secret agency. Stephanie's fugitive and his criminal just happen to be one and the same and a very dangerous guy who is brilliant and totally ruthless when he wants his way...
Diesel thinks nothing of showing up at Stephanie's apartment at three in the morning and making himself at home. As they work together, sort of, to find one Oswald Wednesday, Stephanie gets on with her "normal" everyday life. Donuts; Lulu; on again-off again boyfriend, Morelli; visiting her parents and grandmother and trying really hard not to get herself killed.
GAME ON is Janet Evanovich's 28th book of her Stephanie Plum series. After so many books you might think that things could get stale or predictable but GAME ON is neither of those. Yes, Stephanie's everyday life might seem mundane, if not a bit boring, but that is part of the charm of this world created for our enjoyment. Stephanie Plum can get herself into more trouble than it seems plausible, but that is, of course, the entertaining part of this series.
The criminal is more cunning and dangerous than those Ms. Plum usually deals with, but then that is why Diesel is there. There are a bunch of geek hackers, who turn out to be very integral to the finding and catching of the bad guy. You will have to get your hands on GAME ON to find out who they are and what it takes for this man to be captured.
GAME ON is a fun adventure. The perfect escape from reality that will have you laughing and forgetting the world around you. Those who have laughed out loud in a waiting room will understand what I mean and this is one of those reads.
Learn more about Game On
SUMMARY
Stephanie Plum returns to hunt down a master cyber-criminal operating out of Trenton in the 28th book in the wildly popular series by #1 New York Times bestselling author Janet Evanovich.

When Stephanie Plum is woken up in the middle of the night by the sound of footsteps in her apartment, she wishes she didn't keep her gun in the cookie jar in her kitchen. And when she finds out the intruder is fellow apprehension agent Diesel, six feet of hard muscle and bad attitude who she hasn't seen in more than two years, she still thinks the gun might come in handy.

Turns out Diesel and Stephanie are on the trail of the same fugitive: Oswald Wednesday, an international computer hacker as brilliant as he is ruthless. Stephanie may not be the most technologically savvy sleuth, but she more than makes up for that with her dogged determination, her understanding of human nature, and her willingness to do just about anything to bring a fugitive to justice. Unsure if Diesel is her partner or her competition in this case, she'll need to watch her back every step of the way as she sets the stage to draw Wednesday out from behind his computer and into the real world.
---
What do you think about this review?
Comments
No comments posted.

Registered users may leave comments.
Log in or register now!