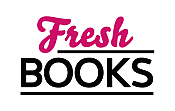 Your starred reads for December are here!
"Humor, action, danger... and lots of food!"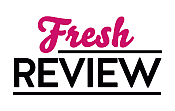 Reviewed by Jennifer Rummel
Posted November 18, 2021

Mystery Woman Sleuth | Romance Suspense
In the middle of the night, Stephanie wakes up to footsteps in her apartment. Diesel is back and ready to team up with Stephanie over her most recent fugitive. Oswald Wednesday missed his court date, but he's not concerned about it. He's dealing with bigger issues at the moment.
The internationally known hacker is having some troubles of his own. He's ruthlessly hunting down a group of hackers who thought it would an amusing challenge to hack him. They were wrong. One of the hackers is murdered.
Stephanie and Diesel keep finding their suspect but they can't escape his ruthless ways. Even Lulu's caught in the crossfire. At the moment, Stephanie and Diesel are on the same team, however, Diesel's hinted that his boss needs Wednesday. Wednesday's first bond was easy, but the second bail bond will be much harder. Diesel's plan to skip town with their suspect doesn't bode well for Stephanie getting paid.
GAME ON, the twenty-eighth book in the Stephanie Plum series by Janet Evanovich, feels like catching up with old friends. With the crossover of Diesel, there are Easter Eggs from the author's other series. There are all the elements one expected in a Stephanie Plum book – humor, action, danger, death, car destruction, funerals, and lots of food.
Learn more about Game On
SUMMARY
Stephanie Plum returns to hunt down a master cyber-criminal operating out of Trenton in the 28th book in the wildly popular series by #1 New York Times bestselling author Janet Evanovich.

When Stephanie Plum is woken up in the middle of the night by the sound of footsteps in her apartment, she wishes she didn't keep her gun in the cookie jar in her kitchen. And when she finds out the intruder is fellow apprehension agent Diesel, six feet of hard muscle and bad attitude who she hasn't seen in more than two years, she still thinks the gun might come in handy.

Turns out Diesel and Stephanie are on the trail of the same fugitive: Oswald Wednesday, an international computer hacker as brilliant as he is ruthless. Stephanie may not be the most technologically savvy sleuth, but she more than makes up for that with her dogged determination, her understanding of human nature, and her willingness to do just about anything to bring a fugitive to justice. Unsure if Diesel is her partner or her competition in this case, she'll need to watch her back every step of the way as she sets the stage to draw Wednesday out from behind his computer and into the real world.
---
What do you think about this review?
Comments
No comments posted.

Registered users may leave comments.
Log in or register now!