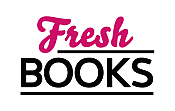 Your starred reads for December are here!
"Fab romance about what happens when frenemies catch feelings while trying to navigate high school!"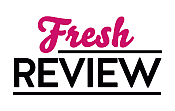 Reviewed by Miranda Owen
Posted November 16, 2021

AS IF ON CUE is a standalone YA romance by Marisa Kanter. I love a good character-driven story, and AS IF ON CUE delivers. This book will also appeal to romance readers who enjoy the enemies-to-lovers trope. This book covers a gamut of emotions, and the characters totally pull you into the story and make you feel for them. Marisa Kanter writes a wide range of teenage characters that are realistically flawed yet who you still root for.
I haven't cared so much about high school politics since the classic novel THE CHOCOLATE WAR by Robert Cormier. Although this takes a much lighter tone at times that balances the drama, it is no less compelling. The two main characters are Natalie and Reid, but the story is told completely from Natalie's perspective. Even though it's told from one character's perspective, the other characters have a strong presence. Natalie and Reid have been frenemies for what seems like forever, but the current circumstances just exacerbate everything. These two teens might have buried the hatchet earlier, if not for one or two things that make the situation more complicated. Natalie and Reid think their lives might have been a little less stressful if they would have been able to swap parents. Natalie's parents are artistic and might have been more nurturing when it comes to Reid's passion for playing an instrument. Natalie thinks Reid's parents with their more traditional views on education and careers might have given her more of a feeling of stability. By the end of this book, both characters grow and make peace with who they are and who their parents are.
In addition to their baggage surrounding their parents, they initially find themselves on opposite sides in the battle for funding for the arts at their high school. Reid is in the band group and Natalie's loyalties are with the drama club. What starts out as a no-holds-barred prank battle between Natalie and Reid as they vent their frustrations, changes slightly when they are made to work together. As expected because of their ages, the emotion, friendships, family relationships, and high stakes involved, there are some uncomfortable moments as the tension increases. You, as the reader, can't help but become emotionally invested in the outcome. You feel somewhat cheated not getting to experience Melted: The Musical in person – even though it's a work of fiction within a work of fiction. The teen characters are complex without being stereotypes and figuring out who they are and how they want their relationships to be. I loved the evolving friendships almost as much as I did the unconventional romance. The hero in AS IF ON CUE is as enigmatic as Mr. Darcy from Jane Austen's PRIDE AND PREJUDICE. You're not sure whether he just wants to be friends with Natalie, is annoyed by her more than anything, or secretly attracted to her. He keeps his feelings close to the vest. Natalie, by contrast, has no problem expressing her feelings – much to the chagrin of some of the supporting characters. I liked Natalie's forthright manner and thought some people were a little hard on her, despite her moments of crazy.
AS IF ON CUE shows what happens when frenemies catch feelings while trying to navigate high school and figure out who they are and what they want in life. Natalie's father wasn't a bad guy, but he frustrated me constantly and made me wish somebody would shake me a few times. I look forward to reading Marisa Kanter's next book.
SUMMARY
A pair of fierce foes are forced to work together to save the arts at their school in this swoony YA enemies-to-lovers romance that fans of Jenny Han and Morgan Matson are sure to adore.

Lifelong rivals Natalie and Reid have never been on the same team. So when their school's art budget faces cutbacks, of course Natalie finds herself up against her nemesis once more. She's fighting to direct the school's first ever student-written play, but for her small production to get funding, the school's award-winning band will have to lose it. Reid's band. And he's got no intention of letting the show go on.

But when their rivalry turns into an all-out prank war that goes too far, Natalie and Reid have to face the music, resulting in the worst compromise: writing and directing a musical. Together. At least if they deliver a sold-out show, the school board will reconsider next year's band and theater budget. Everyone could win.

Except Natalie and Reid.

Because after spending their entire lives in competition, they have absolutely no idea how to be co-anything. And they certainly don't know how to deal with the feelings that are inexplicably, weirdly, definitely developing between them…
---
What do you think about this review?
Comments
No comments posted.

Registered users may leave comments.
Log in or register now!