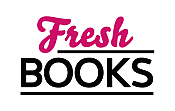 Your starred reads for December are here!
"The Dust Bunny is back!"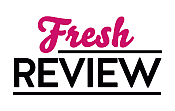 Reviewed by Annetta Sweetko
Posted November 16, 2021

Lucy Bell's life in Illusion Town was never really what one would call normal but being kidnapped and drugged leaving a wedding after-party is too strange even for her. While in the catacombs she is first rescued by a pizza-waving dust bunny, Otis, and then a future GUILD BOSS. You would think things were on the way up, but not so much. They get worse.
Gabriel Jones rescues the lovely Lucy Bell and plans to get to know her better, but is pulled away on a new assignment. By the time he comes back all he hears about Lucy are rumors that she had made up the kidnapping. Now her reputation is in tatters but she has her pride left and moves to a cheap paying job to make ends meet. The feisty woman he met in the catacombs is still there, he has to do some searching but he will find her again. As the new GUILD BOSS of Illusion Town he has plans and Lucy Bell will be part of those plans.
Author Jayne Castle (aka Jayne Ann Krentz) has finally given her fans what they have been asking for - more dust bunnies. She also very sneakily draws in characters from other series and other centuries and blends them seamlessly into this storyline. The Arcane and Jones family are brought in as well as Vortex from her Fogg Lake series that help with understanding some aspects of this futuristic world - and old troubles that were never completely fixed.
Lucy is an intriguing character whose talent is that of a weather channeler. Not something very dramatic or useful, or so she believes. Gabriel - who is connected to the Jones family on earth - has a lot to learn as the new GUILD BOSS about romance. Together they are a fascinating couple, with great chemistry and it is fun to watch them get to know each other, solve the mystery of her kidnapping, and set up the new guild. The other supporting characters and friends are all amazingly diverse, fun, loyal and quirky and then, of course, there are the crazy or evil that must be dealt with. You will have to read GUILD BOSS to find out who the bad guy is but you will certainly enjoy the antics of the famous dust bunnies. In this case the pizza-loving Otis.
GUILD BOSS take us back into the fun, mysterious, intriguing world where "talents" are normal, rules are strict and love can be magical. And as a fan of all her series and pseudonyms, I want more of her worlds and the pleasure they bring.
SUMMARY
Welcome to Illusion Town on the colony world of Harmony - like Las Vegas on Earth, but way more weird.

Living in this new, alien world doesn't stop the settlers from trying to re-create what they've left behind. Case in point - weddings are still the highlight of any social calendar. But it's the after-party that turns disastrous for Lucy Bell. Kidnapped and drugged as she leaves the party, she manages to escape - only to find herself lost in the mysterious, alien underground maze of glowing green tunnels beneath Illusion Town. She's been surviving on determination and cold pizza, scavenged for her by a special dust bunny, when help finally shows up.

Gabriel Jones is the Guild Hunter sent to rescue her, but escaping the underground ruins isn't the end of her troubles - it's only the beginning. With no rational reason for her abduction, and her sole witness gone on another assignment for the Guild, whispers start circulating that Lucy made it all up. Soon her life unravels until she has nothing left but her pride. The last thing she expects is for Gabriel Jones to come back to town for her.

The Lucy that Gabriel finds is not the same woman he rescued, the one who looked at him as if he were her hero. This Lucy is sharp, angry, and more than a little cynical - instead of awe, she treats him with extreme caution. But a killer is still hunting her, and there aren't a lot of options when it comes to heroes. Despite her wariness, Gabriel is also the one person who believes Lucy - after all, he was there. He's determined to help clear her reputation, no matter what it takes. And as the new Guild Boss, his word is law, even in the lawlessness of Illusion Town.
---
What do you think about this review?
Comments
No comments posted.

Registered users may leave comments.
Log in or register now!