"More of the BDB world with THE WOLF!"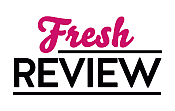 Reviewed by Annetta Sweetko
Posted November 16, 2021

Romance Suspense | Romance Paranormal | Thriller Paranormal - Supernatural
Ainhoa Fiorela Maite Hernandez-Guerrero aka Rio is an undercover cop trying to bring down the kingpin drug dealer known as Mozart. She is the go-between for Lucan, a wolven-vampire hybrid who was thrown into the glymera's infamous prison, to barter a drug deal for Mozart. He was to meet the contact and set it up - little does THE WOLF know his already messed up world is going to get a lot more so and it involves a human.
Rio lost a brother to drugs and wants nothing more than end this dealer's reign, but just as she is getting closer she finds everything exploding around her. The contact who had already saved her life once does it again and helps her slowly get her health back. She knows her cover has been blown and doesn't know who to turn to - except the mystery man who has saved her. Will she be able to continue that trust when she finds out that vampires and wolven are real and Lucan is one of them?
THE WOLF is action-packed from the first page and only slows down on the last. Rio is a tough human who knows her job but you see her heart gets in the way as it shows when she helps a druggie into a shelter. Things go wrong after a call saying she has been betrayed and only Lucan can save her.
Author J.R. Ward takes her fans back to The Black Dagger: Prison Camp series with the survivors of that world who had disappeared after the explosion that released THE JACKAL (book 1) and his mate from the original underground prison. On some of the pages we are entertained with the Black Dagger Brotherhood (BDB) as they search for the prisoners to free them and a few peeks at their every day life - mostly V and Butch. These pages are very enlightening as we once again get a glimpse of V's feelings for his roommate and get a look at the darker side of V's life. There is an appearance of Butch's former human cop partner, Jose, and his attempts at helping Rio.
THE WOLF is certainly Rio and Lucan's story and an enthralling one at that. The brutality of their world - as an undercover cop and as a prisoner forced to deal for the safety of his friends - is realistic and bloody. The dialogue whether it is between Rio and Lucan - the 'getting to know you' type or the BDB's conversations with each other and even with Wraith, the blind king, that are the expected snarky, politically incorrect brotherhood talk - it is all well written and pulls readers further into this impressive world with laughter or sighs, gasps and maybe a tear or two.
If you love the Black Dagger Brotherhood you will certainly want to get your hands on the action packed, steamy, fun THE WOLF and sit back and enjoy!
Learn more about The Wolf
SUMMARY
Return to the sizzling glymera's prison camp in this dark and sexy second novel in the new Black Dagger Brotherhood Prison Camp spin-off series from the #1 New York Times bestselling author J.R. Ward.

In the next installment of bestselling author J.R. Ward's Prison Camp series, things get steamy when Lucan, a wolven forced into bartering drug deals for the infamous Prison Colony, meets Rio, the second in command for the shadowy Caldwell supplier, Mozart. After a deal goes awry, a wolf with piercing golden eyes swoops in to save her from certain death. As shocking truths unfurl, Rio is uncertain of who to trust and what to believe—but with her life on the line, true love rears its head and growls in the face of danger.
---
What do you think about this review?
Comments
No comments posted.

Registered users may leave comments.
Log in or register now!