"This prince must work for his happily ever after!"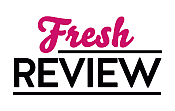 Reviewed by Annetta Sweetko
Posted October 24, 2021

For fans of Lucy Monroe who read her QUEEN BY ROYAL APPOINTMENT featuring King Nikolai and Lady Nataliya and wondered about the slight jerk of a Prince Konstantin. Well - HIS MAJESTY'S HIDDEN HEIR is his story. And yes he was a bit of a jerk toward Nataliya and the signed contract of marriage with her - and now we find out why.
Long before the breaking off the contract with Nataliya that leads to her happily ever after with her King - Kon had a love affair with a young woman, very different from anyone he had ever been with. But, duty called and he broke this woman's heart - and unknowingly left her with a son.
Emma Carmichael knew Kon didn't do forever but the way he deserted her had a deep effect on her heart and mind. She had to change her name because she was hit with a restraining order, a threat from the then queen and desertion of her lover followed by that of her parents, who wanted her to give the baby up for adoption. She persevered on her own to make a life for her son, Mikhail, as best she could. On a simple errand to the bank, her world literally explodes out of orbit. Kon is there and he knows Mikhail is his and he won't take no for an answer.
HIS MAJESTY'S HIDDEN HEIR explained a lot of things about Kon and his resistance to marrying Nataliya even though he didn't realize it himself - he was in love with Emma. And leaving her broke his heart, but when he was free she was nowhere to be found.
Emma had struggled to make a good life for herself and Mickey - and she wasn't about to just lay down and let Kon back into that life. It was good that she questioned him, his motives, his family (as they had a lot to answer for - especially for the restraining order) and why he was so determined to marry. The answers she gets lead to a lot of soul searching and a very happily ever after.
A sweet read with a lot of moving conversations that step by step clears up the past, opening a small doorway to a happily ever after and then having the door fly wide-open with the realization that love is the reason they are together! Amazingly good read and wonderful escape into a world of fancy designer clothes, glitz and glamour but with realistic everyday touches that will warm your heart! Romance, royalty and family - a perfect and perfectly written combination!
SUMMARY
The prince is in for a shocking revelationin this secret baby romance by USA TODAY bestselling author Lucy Monroe!

The mother of his child…

…and wearing his crown?

Prince Konstantin can't forget Emma Carmichael, who vanished after a wedding contract forced him to end their relationship. A surprise meeting five years later shocks Konstantin—Emma has a son. Unmistakably his son.

Emma wants Konstantin in their son's life—yet she's wary. She'd had no choice but to walk away; his family hadn't deemed her worthy of being his princess. But as their reunion stokes the flames of their passion, can she trust that this time their bond is strong enough to prove them all wrong?
---
What do you think about this review?
Comments
No comments posted.

Registered users may leave comments.
Log in or register now!