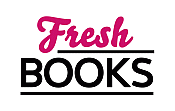 Spring for these books in March
"Dead bodies seem to follow Parker wherever she goes, even to a ski resort for Valentine's Day."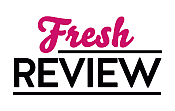 Reviewed by Rosie Bindra
Posted October 15, 2021

Mystery Cozy | Mystery Amateur Sleuth
Though a Valentine for life, Parker Valentine has had a hard time celebrating the February fourteenth holiday since her Aunt Laura, who loved the day, passed away. When her boyfriend, Reid, suggests a trip to a ski resort with Parker's brother and his girlfriend, Parker's best friend, she sees it more as an opportunity to expand Vino Valentine, her growing wine business, than she does as a romantic getaway. Excited to have Silver Creek Lodge's wine director try her mulled wine, Parker is star-struck when the owner, renowned Olympian Annmarie Bauer, joins them as well. Even better, both women love the wine and Annmarie wants to put in an order.
Flushed with success, the next day Parker and her crew hit the slopes but tragedy strikes when Annmarie's dead body is discovered in the middle of the mogul run. Though Parker didn't witness Annmarie's death, she's seen enough to make her suspicious of whether what happened was truly an accident. To make matters worse, with Annmarie gone, Parker's contract with the lodge is in jeopardy as well. When a series of potentially lethal mishaps begin to plague Parker, securing a contract may be the least of her worries.
I haven't exactly kept it a secret how much I've enjoyed Kate Lansing's Colorado Wine Mystery series. Being a wine novice whose best friend is trying to convert her, I've loved learning so much about wine with each book. With MULLED TO DEATH, I learned what mulled wine is. Though I have heard the term mulled wine before, I didn't actually know what it was exactly until now. It's never been something that's been offered at one of the many wine festivals I've been dragged to but I am curious to try it now if I ever come across it.
I love each outing we get with Parker and her group. It's been great to see the character development over the series of the books and I really look forward to future installments. With a new setting for our mystery, Lansing does an amazing job of transporting readers to the snow-filled mountains. I felt like I was there. As always, the mystery of the killer was a surprise to me and Lansing does an exceptional job of planting red herrings and keeping readers on their toes. If you haven't tried this series yet, pour yourself a glass of wine and get ready for a great read. You won't be disappointed.
SUMMARY
A Valentine's Day getaway is on the rocks when a young winemaker discovers a body at an alpine resort in this delightful cozy mystery.

When Parker Valentine decides to take a weekend getaway with her boyfriend Reid, a ski trip seems like the perfect choice. Between hitting the slopes and persuading the resort's wine director to sell her mulled wine, Parker is eager to mix business with pleasure. But her plans are muddled when she finds the resort owner's body on a treacherous portion of ski trail near the resort.

As a result, not only is Parker's romantic weekend thrown into chaos, but now that the owner has died, her business deal is due for a frosty reception, and her life might be in danger as well. After a series of unfortunate mishaps befall Parker, she realizes that whoever killed the resort owner might want to tie up loose ends. Parker's going to need all of the investigative skills at her disposal to catch a killer before they put her on ice.
---
What do you think about this review?
Comments
No comments posted.

Registered users may leave comments.
Log in or register now!