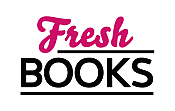 Your starred reads for December are here!
"Dark themes, but stellar read!"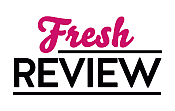 Reviewed by Debbie Wiley
Posted October 14, 2021

It all starts out with an abandoned car and a pool of blood. The car, registered to Vanessa Adams, offers little clues and Vanessa isn't anywhere to be found. Detective Brandon Reynolds is determined to find out what happened to Vanessa, suspecting her case is a murder. His only clue is the business card of attorney Leigh Larson, who specializes in cases involving revenge porn and stalking. Leigh has her own secrets, but she's determined to uncover what happened, even as Brandon urges her to stay out of his investigation. Meanwhile, sparks are brewing between Brandon and Leigh, as the search for Vanessa is on….
LAST SEEN ALONE takes readers into some dark areas. We all want to think of relationships through rose tinted glasses, but some have much darker endings. I love that Leigh is a crusader for women who have been hurt in such a personal way. Stalking and particularly revenge porn are not taken nearly as seriously until things get ugly, and the aftermath isn't pretty. Sometimes it's even deadly. Leigh fights for her clients impacted by these very personal attacks, seeking to protect them at all costs. Her dedication is evident in her willingness to help Vanessa, a woman she met only once, despite having little to no information upfront.
Brandon is also one of the good guys. He wants to pour more resources into finding out what happened to Vanessa, but he's hampered by the fact it's a missing persons case and not a murder case. After all, he has blood and an abandoned car but no dead body. I love his commitment to finding Vanessa, even as I understand his frustration with Leigh's involvement.
Laura Griffin takes readers on a dark, twisted path into a world where relationships have turned dangerous and sometimes downright nasty. Readers will relish the twists and turns, even as we all cringe at just how ugly some people can be. Laura Griffin always writes a fast paced and thrilling tale, and LAST SEEN ALONE is yet another stunning example of her superb writing. If you read just one thriller this year, make it LAST SEEN ALONE.
SUMMARY
When they face the most baffling missing person's case of their careers, a fiercely ambitious lawyer and a homicide detective have no one to turn to for help except each other, from New York Times bestselling author Laura Griffin.

Up-and-coming attorney Leigh Larson fights for victims of sexual extortion, harassment, and online abuse. She is not afraid to go after the sleaziest targets to get payback for her clients. Leigh is laser-focused on her career—to the exclusion of everything else—until a seemingly routine case and a determined cop turn her world upside down.

Austin homicide detective Brandon Reynolds is no stranger to midnight callouts. But when he gets summoned to an abandoned car on a desolate road, he quickly realizes he's dealing with an unusual crime scene. A pool of blood in the nearby woods suggests a brutal homicide. But where is the victim? The vehicle is registered to twenty-six-year-old Vanessa Adams. Searching the car, all Brandon finds is a smear of blood and a business card for Leigh Larson, attorney-at-law.

Vanessa had hired Leigh just before her disappearance, but Leigh has no leads on who could have wanted her dead. Faced with bewildering evidence and shocking twists, Leigh and Brandon must work against the clock to chase down a ruthless criminal who is out for vengeance.
---
What do you think about this review?
Comments
No comments posted.

Registered users may leave comments.
Log in or register now!