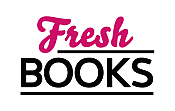 October ushers in great books with holiday themes!
"A charming love story with plenty of passion, a detective story, and an adrenaline high!"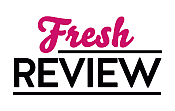 Reviewed by Miranda Owen
Posted October 8, 2021

Romance Suspense | Romance Erotica Sensual
DON'T PLAY WITH ODIN is the second book in Cynthia Eden's "Trouble for Hire" series. Odin Shaw, ex-Special Forces operative, is a tall hunk of Thor-like deliciousness. He's minding his own business when Maisey Bright wants to hire the PI to investigate her suspicious neighbor (and co-worker). Classic Hitchcock setup. Are Maisey's suspicions well-founded, or is she a little nutty, with an over-active imagination from watching too many true crime shows? That's what Odin tries to figure out. Either way, he is smitten. Although this is part of a series, DON'T PLAY WITH ODIN works well as a standalone novel.
There's more going on in DON'T PLAY WITH ODIN then just Maisey's suspicions about her neighbor. There are several unnerving things that have been happening in the neighborhood and the reader, along with this couple, must figure out if anything or everything is connected. Maisey's friend went missing and that's a big part of what's driving her to investigate. I like how Odin isn't what you'd expect. He's ridiculously hot, but he has a few insecurities that he tries not to let bother him. In stories like this, it wouldn't be uncommon for the big bad PI hero to humor the heroine but not take her seriously initially. With Odin, he might not believe that Maisey's neighbor is Jack the Ripper, but he can quickly see that something isn't right, and he respects her as his client, and later as the woman he comes to care deeply for. This is one of my favorite books in this series so far. There are oodles of scenes that have you fearing for the fate of the characters. Cynthia Eden is one of the best at creating suspense and that moment when the everyday becomes suddenly chilling. Mixed in with that sense of foreboding and anticipatory horror, is a cute love story. Maisey may have stumbled into something bigger than she ever imagined, but finding love was a pleasant surprise. I found the back-and-forth between Maisey and Odin charming. Cynthia Eden always manages to create great chemistry between her characters that contribute to the love scenes being so steamy.
DON'T PLAY WITH ODIN has it all – a charming love story with plenty of passion, a detective story, and an adrenaline high. The various twists and turns added to the entertainment without making the story seem ridiculous. I hope to read about Odin's friend Jinx, and secondary character and wildcard Ramsey in future books.
SUMMARY
Big, bad, and currently out of his element...

Odin Shaw thought he'd spend his life on a battlefield. But fate had other plans, and now the ex-Special Forces operative has just landed a new job at his best friend's PI office. It's one hell of a life change, and the giant "Viking" is trying to adjust, fast, but then she walks into his life.

Delicate, beautiful, and hunting a killer…

Maisey Bright has been following the news. She knows that the small PI firm just helped track a killer and get the perp locked away—so Maisey figures that the towering man sitting behind the massive desk will be perfect solution for her current predicament. The cops don't believe her story, so Maisey has no choice. She wants to hire Odin. The job in question? Well, she needs him to help her find proof—irrefutable evidence—that her next-door neighbor is a serial killer.

The gorgeous ones are always a little bit crazy…

Odin figures the case will be a snap. He'll prove that Maisey's neighbor is most definitely not a serial killer. He'll do it in record time, and he'll score some extra cash for the PI firm. Maybe he'll even score some points with the lovely—but obviously way too crime-enthusiast-obsessed—Maisey. Piece of cake.

It's not a piece of cake. It's a freaking nightmare.

When Odin steps into Maisey's world, things seem off from the very beginning. Her neighbor is suspicious as hell, and when Maisey is nearly kidnapped after leaving her job, Odin realizes there is much more to the case than meets the eye. A whole lot more. He stays at Maisey's place to protect her—and to keep an eye on her neighbor. But the close proximity to the maddening Maisey stirs a fierce desire inside of Odin. Maisey is smart, off-beat, sexy…and when he kisses her, Odin is a goner.

But first, the killer…

Odin and Maisey set off to uncover the truth about her neighbor, and as they dig deeper into the disappearances of three wome, Odin begins to suspect that Maisey may be dead right. He also realizes that he is falling for a woman who now seems be the target of a killer. Looks like it might be time for Odin to go to battle once more. Because there is no way—no way—that anyone will hurt Maisey.

Author's Note: Calling all true-crime enthusiasts! Maisey is your girl. She spends her nights listening to podcasts and sleuthing, but when she suspects that a killer is living next door, Maisey knows that she needs a professional partner…so Odin Shaw enters the picture. Odin has muscles for days, and he doesn't even blink when he faces danger. He's just the PI that she wants. Danger, romance, twists—time for their story to begin.
---
What do you think about this review?
Comments
No comments posted.

Registered users may leave comments.
Log in or register now!