"Can he save her and their budding relationship?"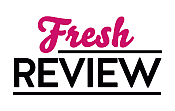 Reviewed by Annetta Sweetko
Posted October 7, 2021

Lily Donovan only wants to live her simple life as a teacher in her small town. She certainly doesn't want to worry about the killer she helped send to jail. Closed up and wary from the trauma of her near-death at the man's hands, Lily starts to come alive. But is can she learn to trust someone new or are there more lies she has to deal with?
Levi Roberts is indeed not what he seems to be; he is a cowboy working for Lily's cousin Jacob's ranch but he is also undercover. Lily is in danger because her killer has escaped from prison and the U.S. Marshall's Service clearly expects him to go after Lily. What Levi certainly doesn't expect is to fall for the quiet beauty. Will she forgive his deception? Or will the killer get to her despite every precaution?
HER RENEGADE COWBOY is the third book of author Lora Leigh's Moving Violations series. This is a very emotional, small-town read that will have readers alternately yelling at one or the other of this particular couple. Lily testified as Jane Doe to keep her anonymity, so she could move on after the trusted professor turned rapist and killer is put away. She doesn't trust men very well, which is perfectly understandable after all she has been through, and when she finally begins to trust Levi, his Marshall Service status is revealed and you can understand Lily's anger and feelings of betrayal. Some of Lily's actions were hard to believe, and I wished she could have asked for help when it was clear she needed it.
Levi goes into the job expecting it to just be a job. He didn't plan to fall for Lily and once he had wasn't sure how to go about telling her he lied about almost everything. Maybe the truth is the best way to go about a relationship. Both of these characters have to work hard to make their relationship work, starting with honesty.
If you want emotion, steamy and sweet romance, action, danger, lies, and truth in a small town filled with cowboys, get HER RENEGADE COWBOY by Lora Leigh and enjoy!
SUMMARY
From #1 New York Times bestselling author Lora Leigh comes Her Renegade Cowboy, the final book in the Moving Violations trilogy…
Levi Roberts is one of Jacob's cowboys and a former Ranger. He's chosen to work undercover to investigate some allegations against a professor. And nothing makes it better than Lily, Jacob's cousin. She's an elementary school teacher with a lovely, prickly exterior. Getting past it has become the high point of his life. Until he learns why Lily is so hard to get close to.

Lily's trust on men has been broken by a previous experience. And now this new cowboy working her cousin's ranch tempts her to trust again. But when she gives herself to him and opens her heart, it's only to learn he lied to her all along. She runs from him and manages to find herself kidnapped by the very professor Levi is investigating. Her only chance of survival is if Levi heads back to her home to fix what he broke: their hearts.
---
What do you think about this review?
Comments
No comments posted.

Registered users may leave comments.
Log in or register now!