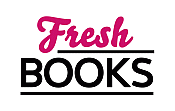 Fall into September books you'll love
"Everything I want in a mystery – great characters, stellar storytelling, and a few chuckles!"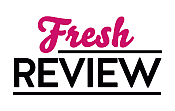 Reviewed by Miranda Owen
Posted September 28, 2021

Mystery Woman Sleuth | Mystery Cozy | Mystery Legal
JUDGMENT AT SANTA MONICA is the second book in E.J. Copperman's "Jersey Girl Legal Mystery" series. Although this is the second book in the series, and only the first in the series that I've read, I really enjoyed this book and will have to hunt down the previous. This will appeal to mystery readers who enjoy a legal theme, but also those who just enjoy a fun cozy mystery. I've always thought E.J. Copperman writes female characters extraordinarily well, and he doesn't disappoint with this series. Sandy Moss, family lawyer, is very realistically flawed and realistically fab. TV star, friend, former client, and force of nature, Patrick McNabb comes to Sandy insisting she represent his friend Cynthia, bigtime actress, in her pending divorce. She winds up representing Cynthia in a murder trial.
Sandy has two cases to sort out, Patrick's attempts at playing amateur sleuth to manage, and figure out who's between the multiple assassination attempts directed at her. I like Sandy having two cases at once. The reader and the characters are never sure which case is fueling the assassination attempts until almost the end. One case seems, on the surface, more straightforward but has a few twists and turns and might be more complex than originally thought. Because Cynthia's an actress, it naturally gives Sandy a brief pause when considering how easy it would be for her to lie. Patrick and Sandy clash over whether a good defense means finding the actual murderer. In the end, that's what happens but figuring out Cynthia's defense and trusting her instincts is an evolution for Sandy. As much as I enjoyed the mystery in JUDGMENT AT SANTA MONICA, the characters are a hoot and contribute equally to my enjoyment of the story. The witty banter is amazeballs, and the rhythm of it is fantastic. Even with the very serious stuff that happens in this book, I laughed a few times at the characters and their antics. The dynamic between Sandy and Patrick is an unusual one, but delightful for me as a reader.
JUDGMENT AT SANTA MONICA has everything I want in a mystery – great characters, stellar storytelling, and some slapstick mixed in with gallows humor. Sandy's BFF and roommate annoyed me throughout the book, but their sibling-like snappishness with each other mixed with support is very real and totally believable. I can't wait to read the next installment in the "Jersey Girl Legal Mystery" series.
SUMMARY
Hollywood stars, sunshine, stabbings . . . New Jersey prosecutor turned LA family lawyer Sandy Moss is back with a bang in the second book in this fun, witty and fast-paced cosy legal mystery series.



The last person family lawyer Sandy Moss expects to walk into her courtroom, right in the middle of a trial, is TV star Patrick McNabb: prime suspect in her first (and she hopes, last) murder case.



Sandy knows what Patrick's like. Friendly, overconfident, dazzlingly handsome . . . and a well-meaning menace. But his request seems harmless enough. His dear friend Cynthia is getting divorced, and he thinks Sandy's perfect for the job. She accepts – because he's Patrick and there is no denying him.



But of course it's not that simple. Soon Sandy's tangled up in yet another murder – and Patrick, who's currently playing a private detective on TV, believes he's essential to solving the whole thing . . .
---
What do you think about this review?
Comments
No comments posted.

Registered users may leave comments.
Log in or register now!