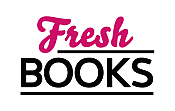 October ushers in great books with holiday themes!
"Complex characters, emotional punch, a mystery to vex the heroine, and an enthralling love story!"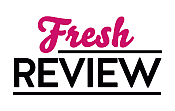 Reviewed by Miranda Owen
Posted September 27, 2021

THE DUCHESS HUNT is the second book in Lorraine Heath's "Once Upon a Dukedom" series. Although this is part of a series, I think THE DUCHESS HUNT works as a standalone novel as well. The story opens with Hugh Brinsley-Norton, the Duke of Kingsland assisting him with, among many other things, his latest search for a bride. His previous attempt didn't go so well, with the lady marrying somebody else instead. This is perfect for romance readers who enjoy the trope involving an employer and employee. While Kingsland's secretary, Penelope Pettypeace, has been in love with him for ages, in this book he only just starts to realize how deep his feelings for her are. His feelings seem obvious to everyone, in including close friends and family, except for him. Like most Lorraine Heath books, the characters in THE DUCHESS HUNT have some emotional issues to resolve before they can truly find peace and happiness.
Although they grew up in different sections of society, Kingsland and Penelope both had difficult childhoods. Penelope's difficulties were mainly a result of financial circumstances, while Kingsland's issues were because of his sadistic brute of a father. Thankfully we don't get a too detailed look at various acts of humiliation Kingsland experienced in his youth, but we get enough of a snapshot to appreciate what influenced the man he became. Lorraine Heath scatters hints throughout the book about Penelope's past before revealing all near the end. It's nothing too horrifying, but super scandalous and possibly ruinous for that place and time. The sexual tension builds until they both indulge in their mutual attraction. I liked how the hero's mother tried to be low key about playing matchmaker and pushing this couple together. As with any story with this trope, an imbalance of power is always part of the story. It's less of an issue in this story, but it's always something in the back of you're mind as you're reading along. The love scenes are very sensual and have more significance because of the relationship the characters have had for years.
THE DUCHESS HUNT has complex characters, emotional punch, a mystery to vex the heroine, and an enthralling love story. I'd be interested in reading about Kingsland's brother in a future book. He made a nice yet realistic turnaround in this story. I'd like to see how he continues to evolve. I look forward to Lorraine Heath's next book.
SUMMARY
New York Times bestselling author Lorraine Heath continues her Once Upon a Dukedom series with this lush love story of a duke who discovers what he desires in a wife may not be what he needs…
Hugh Brinsley-Norton, the Duke of Kingsland, is in need of a duchess. However, restoring the dukedom—left in ruins by his father—to its former glory demands all his time, with little room for sentiment. He places an advert encouraging the single ladies of the ton to write why they should be the one chosen, and leaves it to his efficient secretary to select his future wife.
If there exists a more unpleasant task in the world than deciding who is to marry the man you love, Penelope Pettypeace certainly can't imagine what it might be. Still, she is determined to find the perfect bride for her clueless, yet ruthlessly charming employer.
But when an anonymous note threatens to reveal truths best hidden, Kingsland has no choice but to confront the danger with Penelope at his side. Beguiled by the strong-willed, courageous beauty, he realizes he's willing to risk everything, including his heart, to keep her safe within his arms. Could it be the duchess he's hunting for has been in front of him all along?
---
What do you think about this review?
Comments
No comments posted.

Registered users may leave comments.
Log in or register now!