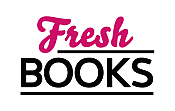 October ushers in great books with holiday themes!
"Danger, romance and vampires - what more do you want?"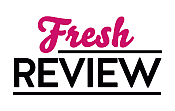 Reviewed by Annetta Sweetko
Posted September 16, 2021

Giovanni Lanzoni was a priest who was turned into a vampire a thousand years ago against his will. He has kept to his vows as much as possible but lately, he finds himself lonely. Tired of the NIGHT'S ILLUSION, especially with his friends (other vampires) finding and moving on with their loves. It only takes one fateful night to lose all you know and another to give you the beauty of love.
Cassie Douglas is down on her luck and wary of men, is attacked on her way home, and is saved by Giovanni. With him she finds hope. He treats her well as if she is special, something Cassie isn't used to. They begin to date but when his true being comes to light she is shocked. Is he still the man she has come to care for - or is he the monster she has heard about.
Things get worse as Giovanni's sire is back and he wants revenge against Mara--the Queen of Vampires -and doesn't care who he has to hurt to get to her.
NIGHT'S ILLUSION is Amanda Ashley's eighth book in her Children of the Night series. This is most definitely Giovanni and Cassie's story but we get to see others from the previous books, too. This is a little different than the others, but still a good escapist read with a sweet romance that is thrown for a loop with the danger and intrigue the vengeful sire brings about.
As someone who has read the other seven books, this was a sort of reunion book for me but for those who have not read all or even part of this series, they might be a bit lost at times. Past couples, including the queen herself, appear, giving readers an update on their lives. This was not an overly sexual read - Giovanni is an old virgin and Cassie is distrustful, but there is a sweetness that came across that will give the warm fuzzies to the reader.
A sweet romance, a couple who really are perfect for one another, danger, intrigue, action - with a bit of blood and violence, friends, and family fill the pages of NIGHT'S ILLUSION. And I am hoping author Amanda Ashley has more fascinating reads up her sleeve!
SUMMARY
Hailed as "a master of her craft" (Maggie Shayne), one of the most trusted and innovative voices in paranormal romance, New York Times bestselling author Amanda Ashley, brings readers a sensually charged, witty and romantic novel about an ancient vampire searching for his perfect soulmate.

Giovanni Lanzoni may just be the world's oldest male virgin. Or at least, the oldest male virgin vampire. Giovanni has clung to the vows he made a thousand years ago as a mortal priest—yet he is no longer either of those things. Others of his kind have settled down since claiming immortality, finding love, even raising children. Sensing his loneliness, Mara, Queen of the Vampires, eagerly sets out to find Giovanni the perfect mate. But only one woman, met by chance on a dark night, truly tempts him . . .

Cassie Douglas has never met a man she trusts as much as Giovanni. Yet the shocking truth he reveals makes her question their deep connection. There are other urgent obstacles too. Giovanni's sire, an ancient, dangerously powerful vampire, is awakening after centuries of slumber, with vengeance on his mind. And in the battle unfolding around them, everything is at risk—their lives, their loved ones, and a passionate eternity together . . .
---
What do you think about this review?
Comments
No comments posted.

Registered users may leave comments.
Log in or register now!