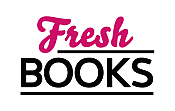 Best reads for September
"Invited to a country house, Lady Georgie lands in trouble"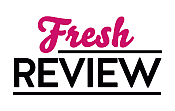 Reviewed by Clare O'Beara
Posted September 9, 2021

The latest historical crime novel in the Royal Spyness Series by Rhys Bowen, set at an English country house, will entertain for sure. Her 'Royal Spyness,' Lady Georgiana Rannoch is invited to Cornwall by her good friend, the unmarried, stylish Belinda Warburton-Stoke. The cottage Belinda has inherited turns out to be unsuitable for two ladies to stay in, so they are taken as guests by Rose Summers, the new mistress of Trewoma Hall. But what happened to THE LAST MRS. SUMMERS?
Among local fishermen, ne'er do-wells like Belinda's Uncle Francis and possible smugglers, the calmly organised housekeeper Mrs. Mannering, and inquisitive shopkeepers, the village has interesting characters and activities. Trewoma Hall is now owned by Rose and husband Tony Summers, but Tony previously married the last of the original family, Jonquil, who sadly died in a cliff fall within a year of their wedding. Rose has begun to suspect that this was not accidental. Lady Georgie has no intention of investigating anything but building works for Belinda's cottage. Then a ghastly event occurs overnight in the large, half-empty house. Georgie, whose new husband Darcy is abroad on government business, has no option but to investigate by herself or see Belinda tried for murder.
I enjoyed many facets of realism; the new sports motor Belinda drives with its windy effect on hairstyles, or a raised roof against the rain. The long, drawn-out wait for a police inspector to arrive down from London, given the inability of local officers to conduct an investigation of this nature. Various types of meals, and the struggle with everything from heating rooms to lighting oil lanterns. How society folks entertained themselves in days before television, how urgent messages went by telegram, and Germany was still suspect after the Great War, but German upper crust people were nobility.
The story reads splendidly easily and becomes quite addictive as we try to second-guess motives and means. I thought of a scenario that didn't occur to Georgie – that someone intended killing Belinda and stabbed someone else in her room in the dark – but nobody, oddly, thought Belinda might have been in danger. Rhys Bowen has now written so many of Georgie's adventures that a new reader may be wary, but the cast list is short in this episode so anyone can jump in easily. Try the fourteenth mystery in Rhys Bowen's series, THE LAST MRS. SUMMERS, and you will be hooked. Good show, Georgie!
SUMMARY
Lady Georgiana Rannoch is just back from her honeymoon with dashing Darcy O'Mara when a friend in need pulls her into a twisted Gothic tale of betrayal, deception and, most definitely, murder. . . .

I am a bit at loose ends at the moment. My cook, Queenie, is making my new role as mistress of Eynsleigh something akin to constant torture as Darcy is off on another one of his top secret jaunts. And Grandad is busy helping wayward youths avoid lives of crime. So when my dearest friend, Belinda, inherits an old cottage in Cornwall and begs me to go with her to inspect the property, I jump at the chance.

After a heart-stopping journey in Belinda's beast of a motorcar, we arrive at the creaky old cottage called White Sails and quickly realize that it is completely uninhabitable. Just when I'm starting to wonder if I would have been better off trying to get Queenie to cook a roast that hasn't been burnt beyond all recognition, we meet Rose Summers, a woman Belinda knew as a child when she spent time in Cornwall. Rose invites us to stay at Trewoma Hall, the lovely estate now owned by her husband, Tony.

Belinda confesses that she never liked Rose and had a fling with Tony years ago, so staying with them is far from ideal but beggars can't be choosers as they say. Trewoma is not the idyllic house Belinda remembers. There's something claustrophobic and foreboding about the place. Matters aren't helped by the oppressively efficient housekeeper Mrs. Mannering or by the fact that Tony seems to want to rekindle whatever he and Belinda once had right under his wife's nose.

Our increasingly awkward visit soon turns deadly when a member of the household is found murdered and all clues point to Belinda as the prime suspect. I soon learn that some long buried secrets have come back to haunt those in residence at Trewoma Hall and I'll need to sift through the ruins of their past so Belinda doesn't lose her chance at freedom in the present. . . .
---
What do you think about this review?
Comments
No comments posted.

Registered users may leave comments.
Log in or register now!